Warbler Spotting
Warblers are on the move…. just two sightings in our yard so far, but they have set free within me an outpouring of hope and expectation.  On March 30, a pair of  Yellow Rumped Warblers descended into our yard to rest and replenish before continuing on their migration path. NOTE: This species is known to be one of the first to migrate in the Spring and last to depart in the Fall.
Spring Migration is always a compelling time for me, though we see far more migrating birds in the Fall. In Spring, all the transients (especially the males) seem to be in a rush to get on with the business of perpetuating their species.  I look harder and longer for warblers during March, April, May and June… and see fewer birds compared with Fall counts. This highly adorned male (plumage in shades of brown, gray, black and white accented with bursts of yellow) is the first Spring Yellow Rumped Warbler that I have ever been able to photograph.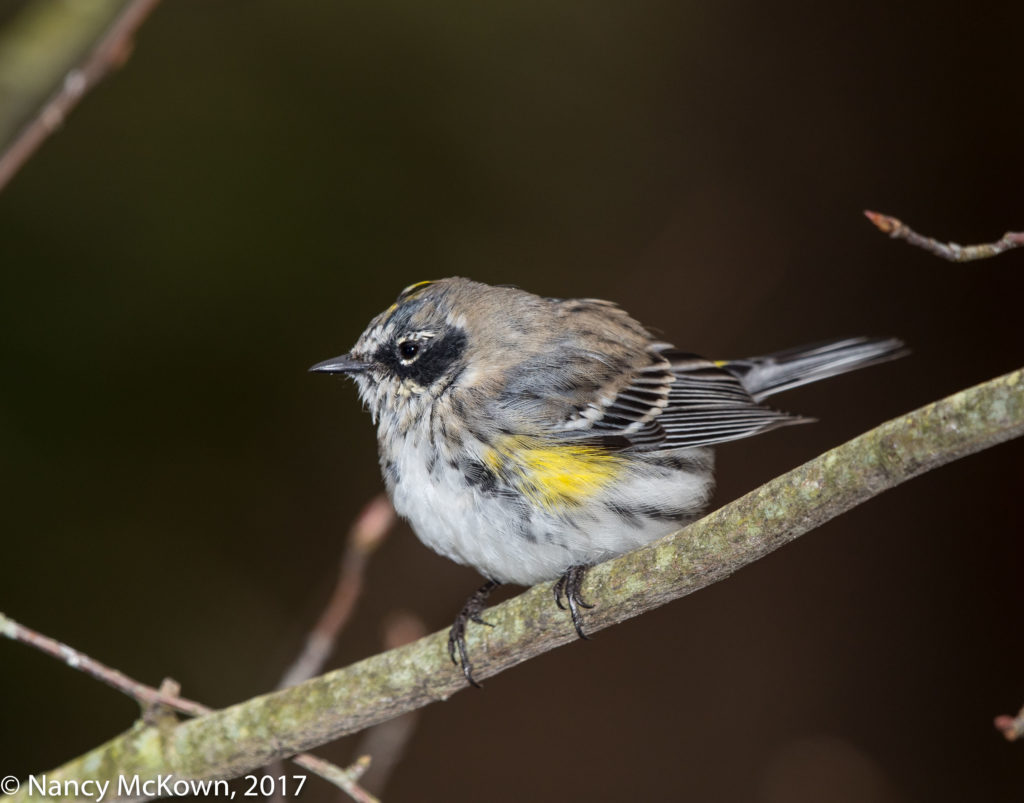 Deep, Demanding Blood Lines
Spring male warblers are decked out in spectacular fashion– displaying outwardly to better compete. Size, color and strength are all on display. They struggle to be first at the best sites, traveling long distances through dangerous conditions. When male warblers at last arrive at their destination, they must prove that they are more than just eye candy…fighting off competitors, predators, and interlopers, all the while continuing to mate, hunt, and help rear their young.
For this shoot, I used the Canon 1 DX Mark II DSLR camera with the Canon 500mm L II Lens. I wanted close up shots of both Butter Butts, but especially the male. I attached the 1.4 tele extender to the 500mm lens to give the lens that extra reach. (1.4 x 500=700mm). The day was dark and drizzly, sending my ISO readings above the 10,000 point and convincing me to attach the flash and fresnel extender.  The warblers stayed only a few hours, but were patient and curious subjects, intent on recharging themselves for another long flight.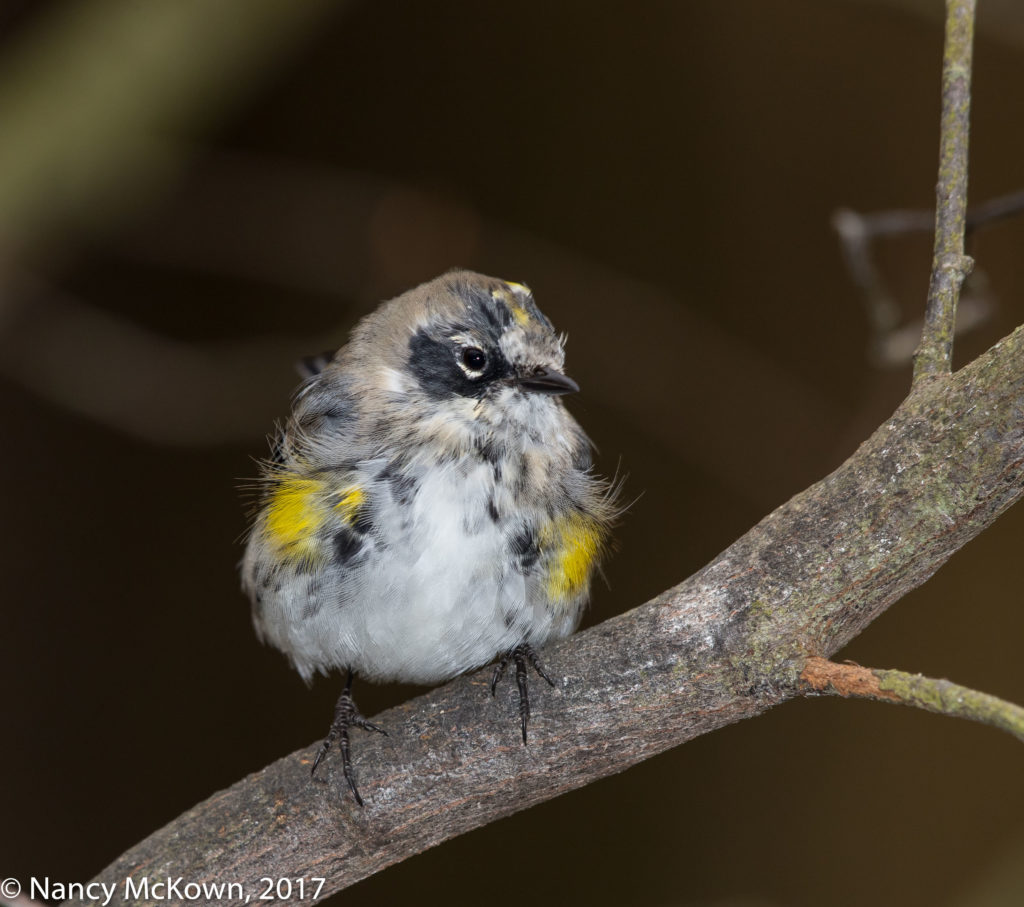 The phenomenon that is Spring migration fills me with curiosity and awe. How enchanting these elusive feather pots…. so unconcerned with me. Every March, I plan to be out there, hoping to capture a small sliver of the intricate and perplexing beauty that is Spring renewal.
"Hope is the thing with feathers That perches in the soul, And sings the tune without the words, And never stops at all, And sweetest in the gale is heard; And sore must be the storm That could abash the little bird That kept so many warm."                                    —Emily Dickinson
Factors that Trigger Bird Migration
An interesting Audubon article (March 22, 2017, author: Ken Kaufman) about the external circumstances and biologically determined factors that trigger bird migration can be found at this link.