Wonder of Wonders
I am captivated by the bird migration phenomena. It's still late summer and over the last couple weeks, a parade of migrating birds have stopped in our yard to rest and replenish. So many that I am getting fairly good at warbler ID.
The trees are still in full summer foliage. The Vireos and Warblers weave in and out of sight between the branches and leaves, flittering every which way in search of insects and grubs. Because they move so fast, it is difficult to track their movements with my lens. I have to keep both of my eyes on the area of the last sighting and then watch for the slightest movement in the leaves and branches. When a new bird comes into view (even a partial view) I quickly point the 300 mm lens with 1.4 extender, focus and hold down the shutter. The advantages of  shooting from the library windows are that I am fairly close to the bushes and trees in which the birds forage and the library window is higher than ground level, allowing me to shoot at eye level.
The Great Lakes Migration Corridor
We live near the shores of Lake Michigan. Each spring and fall the shoreline becomes a nocturnal migration corridor for millions of birds on the move. There have been so many visitors in our yard this year that I have temporarily put on hold my usual routine of photographing birds in the Allegan State Game Area. Instead I watch and photograph warblers and vireos through my library window. This strategy is particularly productive during or after a storm and when the winds blow strong. Although exposure is always a challenge on low light, windy days, it's worth the focusing hassle and less than tack sharp  images to see these unfamiliar and beautiful travelers through my lens.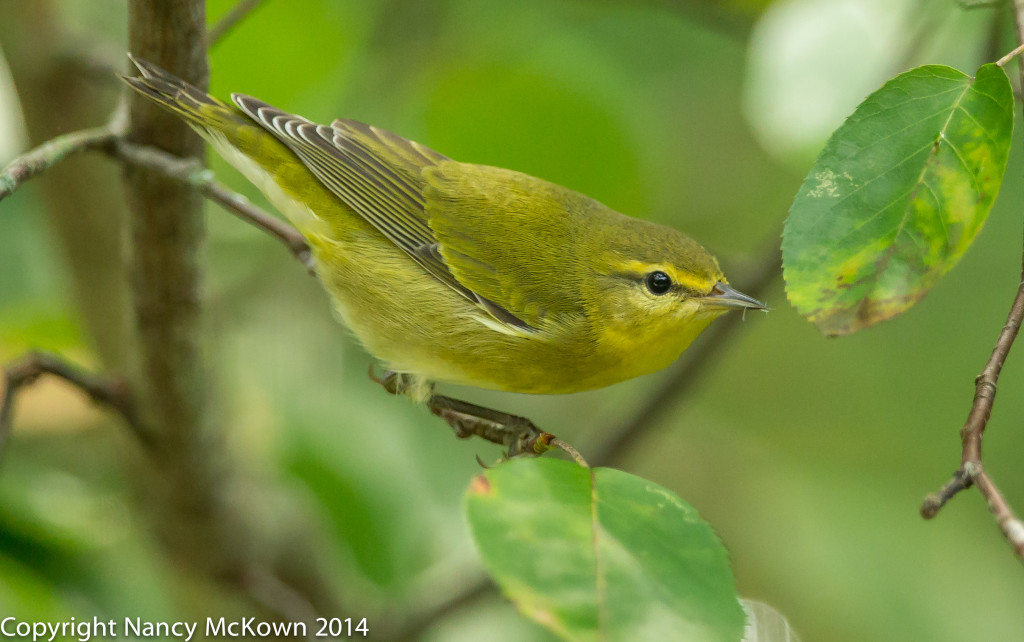 Birdcast
Birders and photographers can find resources that help predict when migrating birds will be passing through their regions. The Birdcast weekly forecast is a project funded by the Cornell Lab of Ornithology.  Weather radar, satellite imagery, e-bird data, acoustical monitoring devices, and sophisticated computer models are combined to determine, by region, what species of migrating birds (out of 400+ species) will likely be passing through during a particular week. The goals of this project are to get a better understanding of the migration phenomenon (when, where and how far birds go) and to determine the impact of environmental change on bird behavior.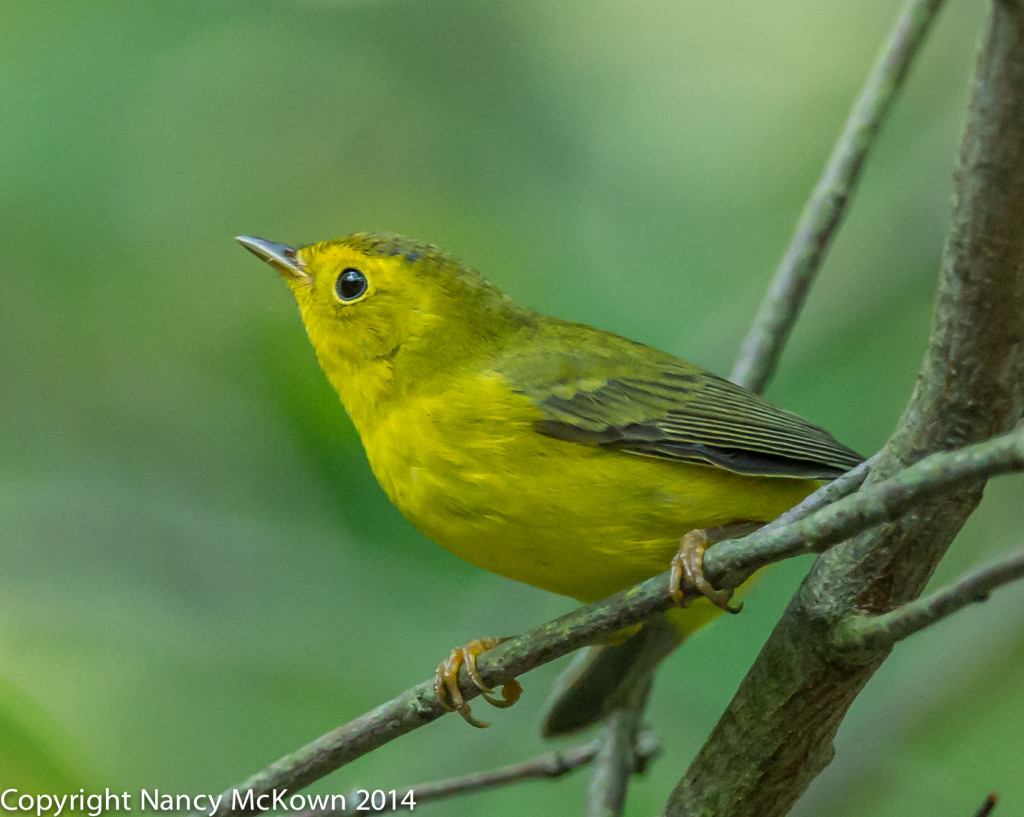 Birdcast Predictions for August 29-Sept 4
Here is a sample of the kind of information BirdCast provided for the my area during the week of Aug 29 through Sept 4.
"Upper Midwest and Northeast
Scattered light to moderate movements were in evidence for the weekend, as small scale disturbances moved across the region in several areas. By Monday night, however, changes were evident, as northerly flow and cooler air brought heavy movements to the western Great Lakes and Upper Mississippi River valley. As the frontal boundary responsible for these changes moved east, so did the moderate to locally heavy movements it facilitated. By Wednesday night these movements were apparent in coastal areas, and also as widely scattered movements farther inland. Species on the move this week included Swainson's Thrush, Magnolia Warbler, Blackpoll Warbler, Hudsonian Godwit, Tennessee Warbler, American Golden-Plover, Warbling Vireo, Wilson's Warbler, Northern Parula, Black-throated Green Warbler, Black Tern, Buff-breasted Sandpiper, Pectoral Sandpiper, American Redstart, and White-eyed Vireo."
From this predictive list, for the week of Aug 29-Sept 4, I was able to photograph in my yard the Magnolia Warbler, Tennessee Warbler, Warbling Vireo, Wilson's Warbler, Black Throated Green Warbler, and American Redstart.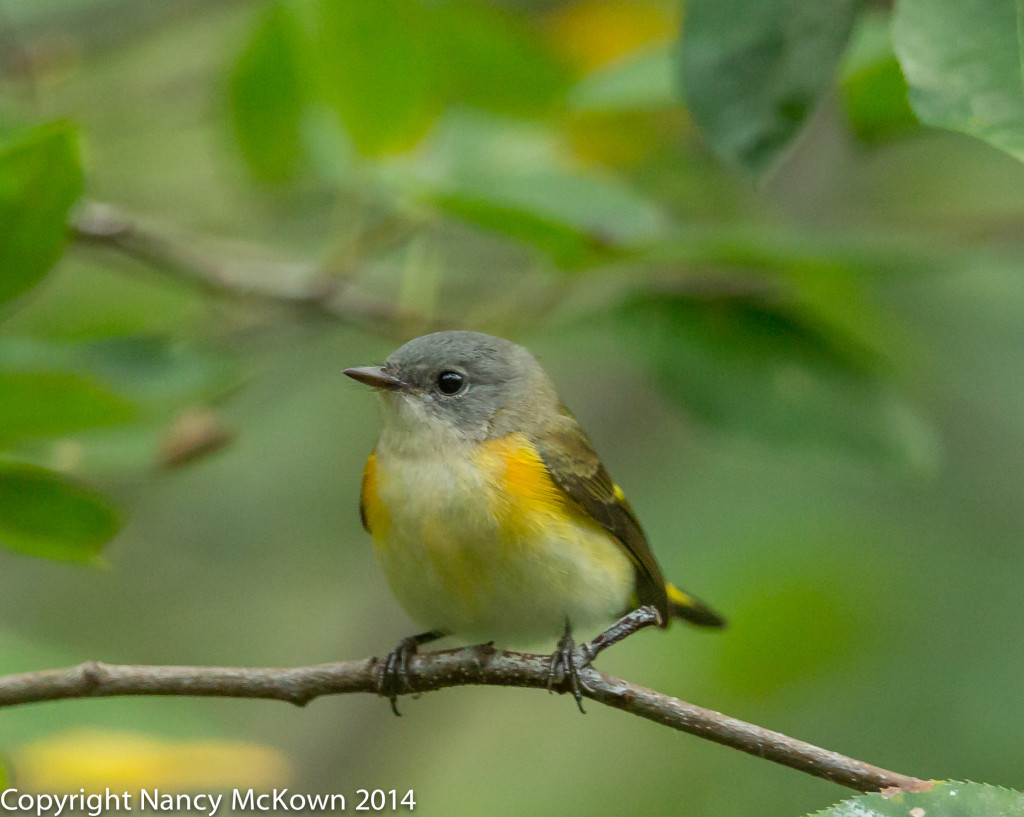 A Scientific Approach to Finding Migrating Birds
If you are interested in learning more about scientifically based predictions that gauge which migrating species will pass through your geographical area,visit this link.
If you are interested in seeing the other migratory birds that have visited our yard so far during this migration (2014), please visit my flickr album .