Photographing A Big Kinglet Party
It was late in the migrating season when a dozen or so Kinglets descended near the fountain in our back yard. These tiny birds streak past and leave only a blur in my mind. Thankfully, my trusty camera can stop the action.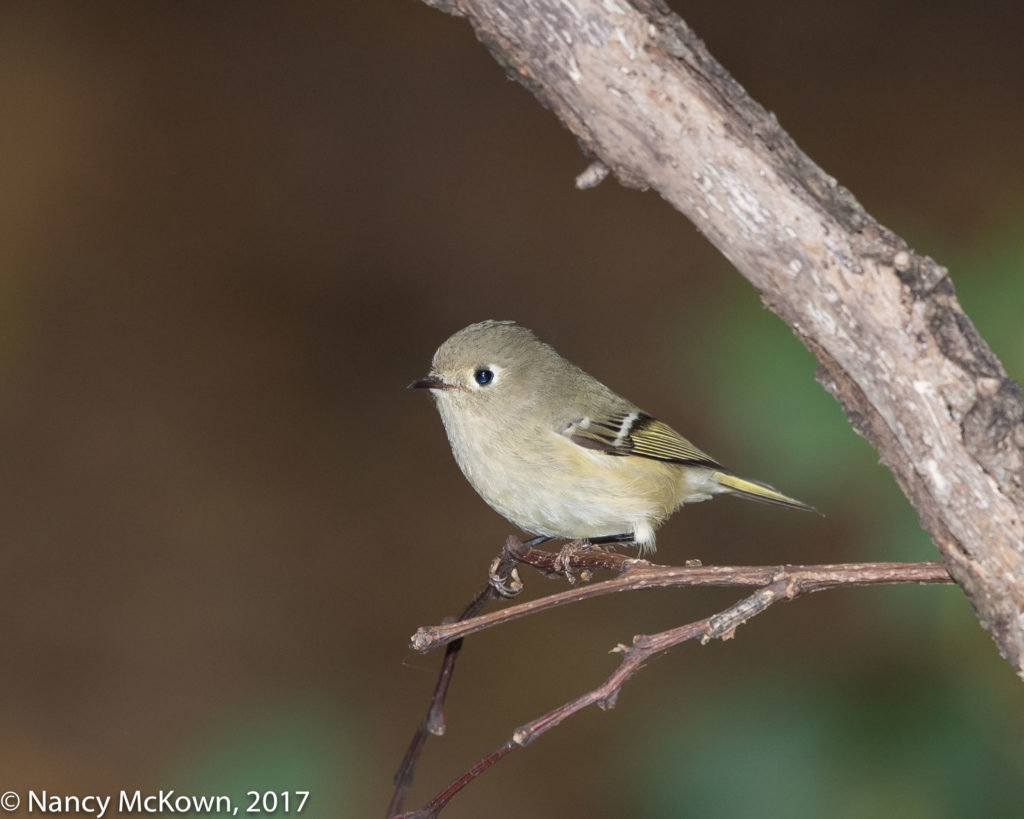 Kinglet Visual ID
It's relatively easy to distinguish between the two kinglet species.
Most noticeable is the dashing splash of color on the foreheads of spring males…bright red for the Ruby Crown Kinglets and yellowish gold for the Gold Crown Kinglets.
The Gold Crown males and females have bolder facial markings while the Ruby Crowns have more of a plain face.
The eyes of Ruby Crowns are accented with white oval, incomplete eye-rings, widest and most prominent on the sides.
Rubys are larger and more olive green – where Gold Crowns are more gray.
(NOTE: Over time, my visual ID abilities have improved, but not my audio detective skills. I must rely on my eyes and camera lens.)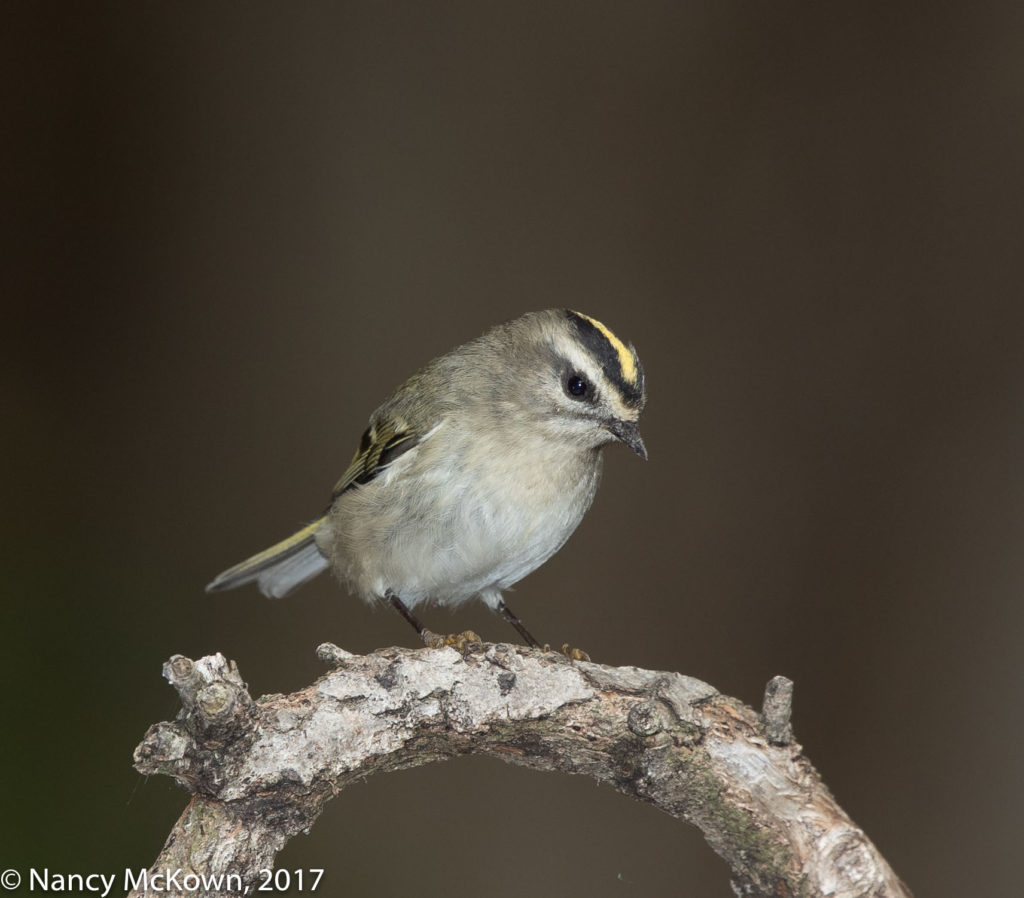 Photographic Muscle Memory
My daily bird photography goals and setup procedures with the cameras are very often at odds with the ever changing light and the birds at hand. Consequently, I try to be nimble, adaptable, and confident in the moment. The time to dwell on opportunities lost and "I should have done that" reviews is after the shoot.
Lately I have noticed that my camera skills are becoming second nature. Abundant practice over the years (not to mention understanding the techno part and being prepared) have honed my photographic muscle memory to be disciplined, quick and agile. I spend a lot less time fumbling and bumbling with my equipment. My body and mind warm up nicely to photographing birds, and I experience less anxiety, even in the most pressurized and fleeting moments. (NOTE: When photographing people, I become more jerky, less adept. You would think these skills would be transferrable, but apparently not.)
We Get Better…or Worse
Practice makes perfect! Of course bad habits and behaviors can become part of muscle memory as easily as the productive ones. I do have bad habits that need correcting…..
Bursting Away…making much more work for myself in post instead of shooting strategically. (Usually a consequence of being inattentive or excited.)
Becoming so captivated by a bird that I forget to look for distractions that might wreak havoc on an image.
Missing critical shots because I lifted my head and moved my eye away from the camera's eye cup instead of making the necessary exposure adjustments on the fly.  (NOTE: It is not uncommon for me to spend many frustrating moments trying to re-find a fast moving warbler that I saw with two eyes, but lost once I peered through the lens. I must direct the lens and quickly re-locate that spot while looking through the much narrower field of view of the lens, all in a highly charged instant. If the warbler is bouncing in and out of the viewfinder, and then gets lost in densely packed undergrowth, there is no choice but to lift my head again until I catch sight of it and am able to redirect the lens.)
So many more bird photography skills for me to learn.