Different Degrees of Sharpness
I've often wondered why some of my bird photos are less sharp than others. Generally, I prefer the tack sharp, ultra clear photos, but I don't always get them.
A photo that is in-focus does not mean that it is tack sharp. And soft focusing does not mean that the photo is out-of-focus. Out-of-focus means that all the lines are blurred to some degree. In-focus means that the various shapes in the focus area are sharp to some degree.
There are so many reasons why your images may not achieve their highest degree of sharpness. I included a list (at the bottom of this post) of all the reasons I could think of. No doubt there are more.
Ultimate Control is An Illusion
Since there are so many variables, it seems that it would be an impossible task for a bird photographer to consistently achieve tack sharp photos all of the time. That kind of control, for someone working in the great outdoors, is an illusion.
Be As Discriminating As You Can
I strive for image sharpness in every outdoor photograph I take. I also try to position my camera (the where/when/how) so that my photos are artful and well framed. Like any art form, what looks good and what looks sharp are both subjective.
So, be as discriminating as you can with your work and trust your eye and your perspective. Put sharp focus high on your list, but understand what you are up against. Get a better understanding of the  limitations of your equipment and the limitations of photographing wild birds. The constraints you will encounter with equipment and nature are minimal compared to the stunning images you will capture.
Savannah Sparrows
I was driving on the backroads of the Allegan Forest when I came across these savannah sparrows. Different settings, different light, different action, different levels of sharpness.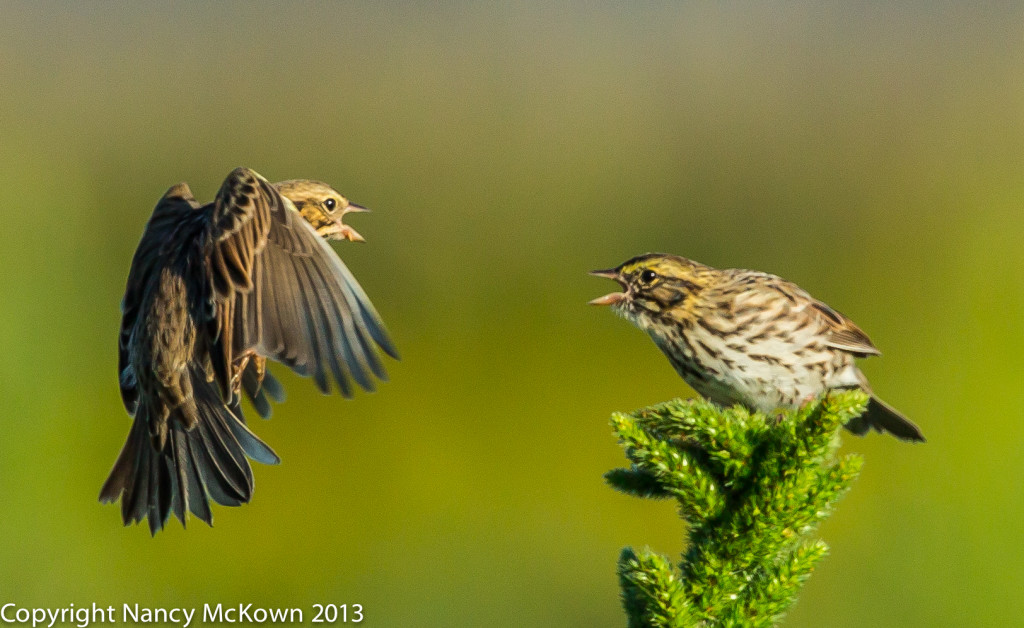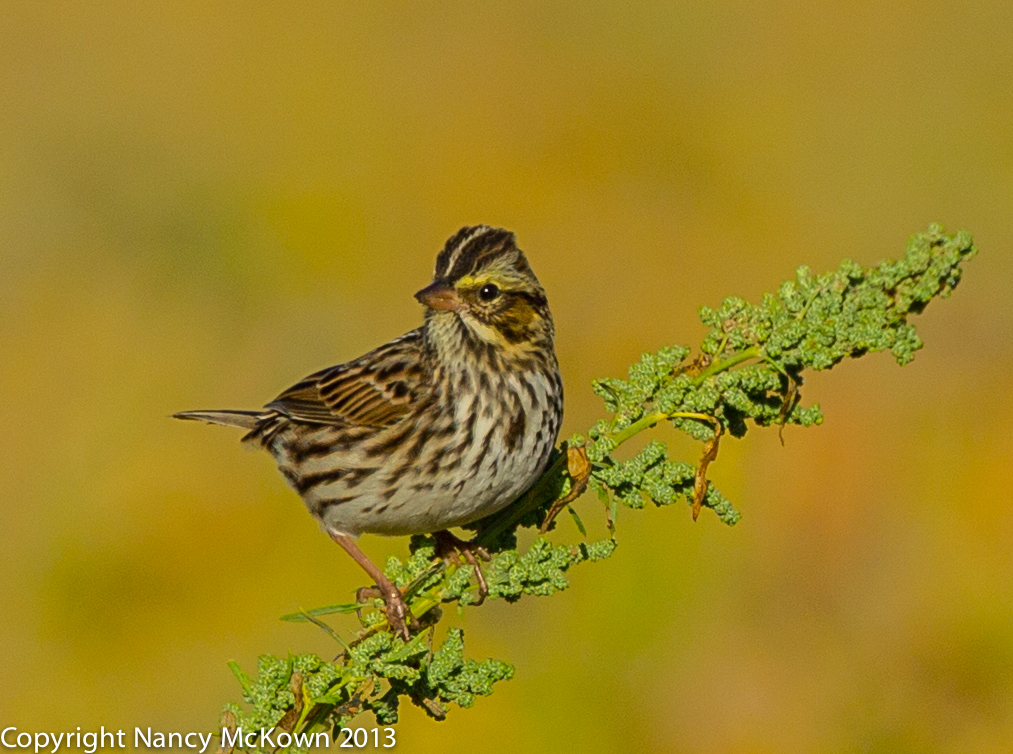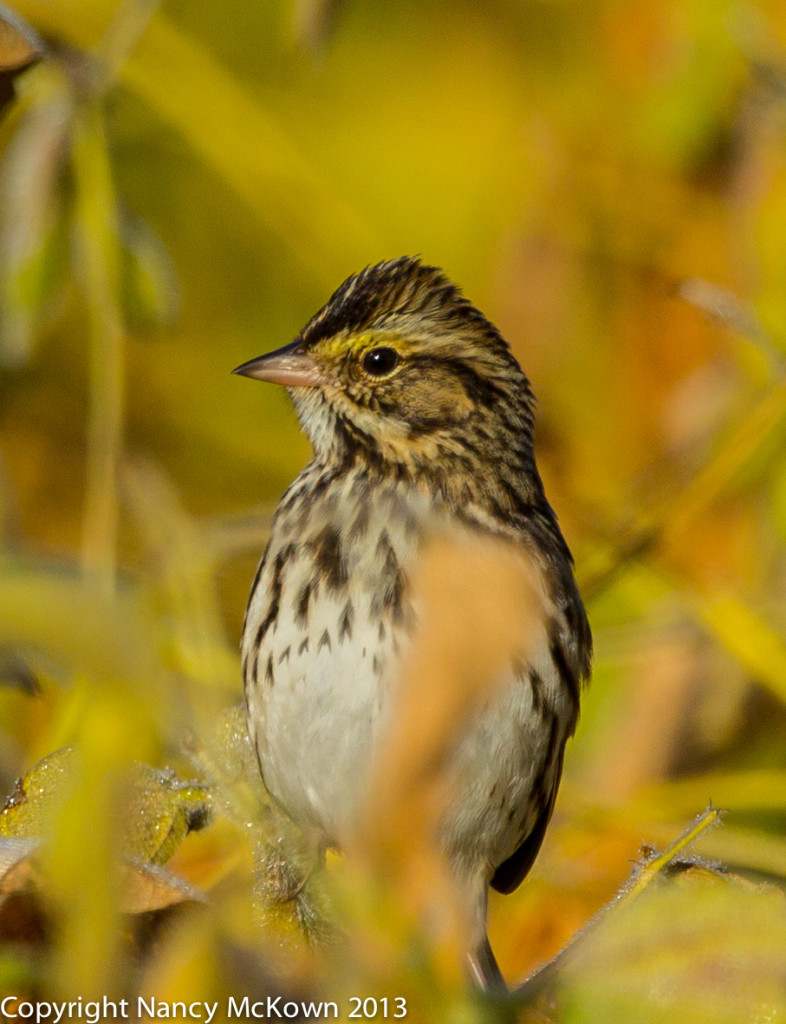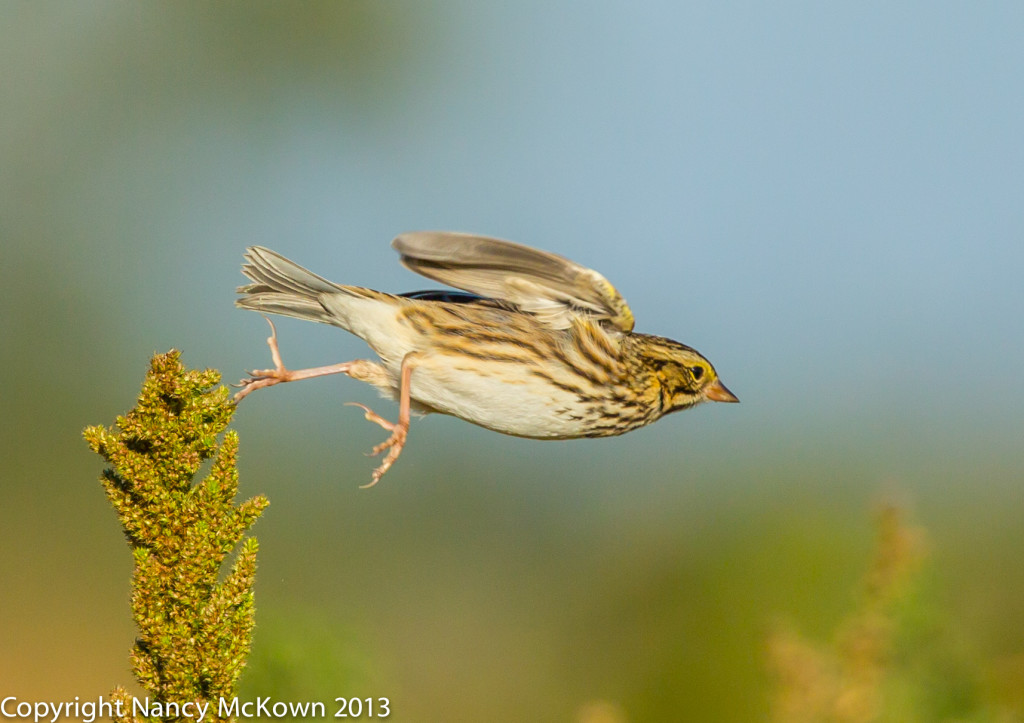 Issues That May Impact Image Sharpness.
Is your shutter speed set high enough for your moving subject?
Did you use a tripod and/or cable release? Or did you hand hold the camera?
Is the amount of light optimal so that your ISO is as low as possible? Noise impacts clarity.
Where's the light coming from?
What aperture setting is being used- wide open apertures cause DOF issues and softer images?
How big is your subject?
How close to your subject are you able to get?
What type/quality of lens are you using?
How far away is the background from your subject?
What focus mode is set?
What focus priority is set?
Are in-camera "filters" set – so the camera automatically applies "fixes" that may affect focus?
Does the camera/lens have a built in stabilizer?
Did you use manual focus?
Is the camera's digital sensor high quality?
Has the image been magnified and consequently looks less focused?
Does you subject contrast strongly with its surroundings?
And a few more things that stand in the way of tack sharp photos that can not be attributed to the camera, the photographer or the bird:  a) The pollen from the trees, weeds, grasses and  b) the dust, smoke and other particles that are floating in the air. These particles make everything your lens sees hazy and less clear.  Good News! Haze and Pollen are much reduced in the cold months…. so photos are clearer.