Photographing Red Headed Woodpeckers
This spring, we spotted a pair of Red Headed Woodpeckers in our yard. (It's hard to mis-identify this bird species.) They stayed for a couple weeks, long enough for me to wishfully assume that they had chosen a towering dead oak in our yard to set up housekeeping. But then one morning, they were just gone.
Red Headed Woodpeckers are very skittish around humans and quick to pick a fight with other species of birds, especially other woodpeckers. They consume a wide variety of seeds, fruits, nuts and any insect they come across while foraging in trees and tree bark. Unlike most of the year-round woodpecker residents in our yard, Red Headed Woodpeckers will head south in the Fall to escape the harsh Michigan winter.
This species of woodpecker is considered uncommon, and according to the "IUCN Redlist of Threatened Species" is on the decline to the point where they are listed as "near threatened".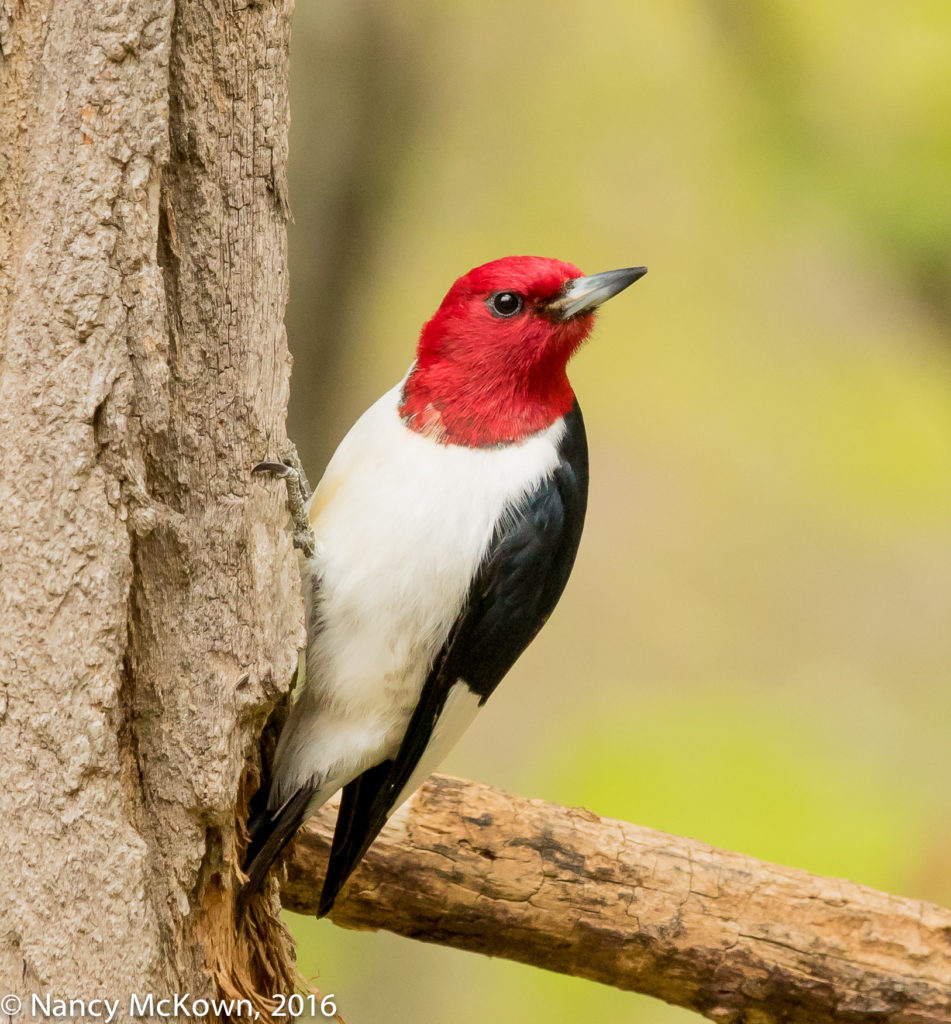 Controlling Color Intensity
The head on this Red Headed Woodpecker is vividly red. How the camera captures the color intensity of that red (and other colors) will vary from camera to camera, depending on the camera's settings. Most DSLR and point and shoot cameras allow you to express your color preferences by configuring the "picture style" settings in the camera menu. You can choose neutral tones or vivid, knock-your-socks-off color renditions. It's all about artistic preference.
NOTE: Other camera settings also impact color rendition. For this shoot, the camera was set to Canon's "Evaluative Mode" which I think does a nice job of rendering colors in nature.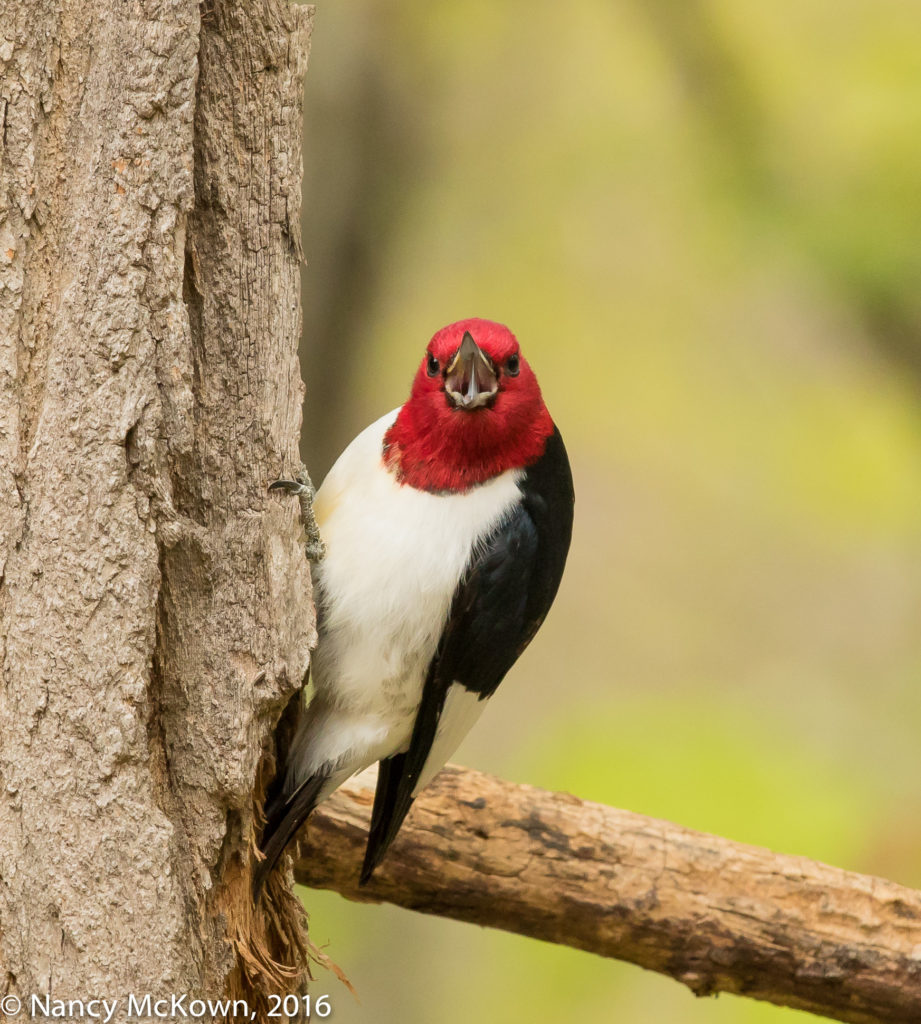 Managing In-Camera Color
In Canon cameras, you can manage in-camera color and contrast by adjusting "Picture Styles" settings. Your menu choices are: Standard, Portrait, Landscape, Neutral, Faithful, and Monochrome. Once the appropriate picture style has been selected, you can further customize that choice by refining attributes like sharpness, contrast, saturation and color tone.
If the presets offered by the in-camera menu are not to your liking and you wish to customize and save your own favorite interpretations of color, Canon cameras allow you to "register" three of your color preferences. For more information, press this link to review Canon's Publication "Quick Guide to Picture Style Settings and Customizations".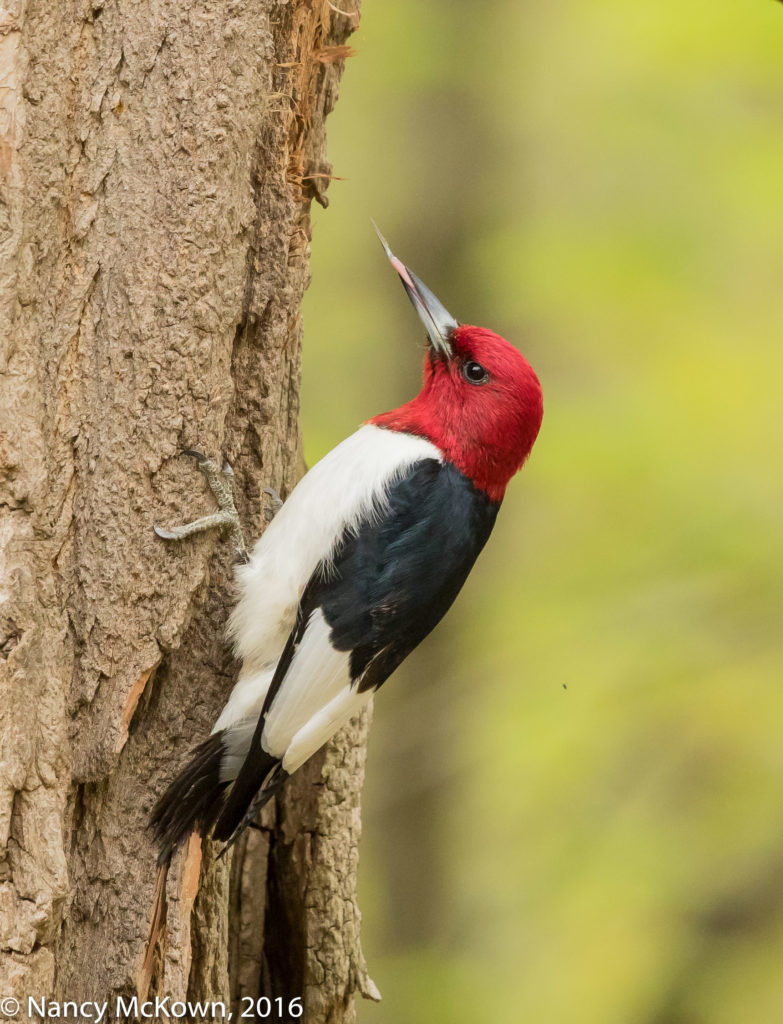 Balance
My camera (set to "standard" picture style) did a good job balancing the intense black, white and red colors. Once I loaded the images into Lightroom, almost no adjustment was needed to improve on the hue, saturation and luminosity.  I moved the "white" slider a touch to bring out more detail in the breast feathers. The histogram showed no overly exposed bright spots.
RAW format
Setting and refining Picture Styles can be a very creative undertaking, but it is important to remember that as long as your camera is set to RAW format, the camera will NOT apply the picture style settings to your images. You may see the impact of your picture style choice in the camera's LCD screen, but only because you are seeing a JPEG rendition through that screen. I always shoot in RAW format, consequently, I make all picture style adjustments in post processing. (NOTE:  RAW format produces a huge image file that is processed minimally by the camera.  Further processing is done once the files are loaded into your post processing software.)
NOTE: Canon includes post processing software with all its DSLR cameras. If you shoot in RAW, you can easily apply the in-camera picture style settings you chose if you use this software.