Photographing the Blues of the Male Indigo Bunting
I came across this male indigo bunting early in the morning when I pulled my car into a parking lot at the Allegan State Game Area. The camera was already propped atop the bin I keep in the passenger seat. I immediately shut down the car, opened the passenger door window, positioned myself and the lens toward the bunting, and started shooting. It turned out to be an excellent photo shoot with a very cooperative bird.
It lasted maybe 2 minutes. During this short time, the blue, purple, and aqua hues of his feathers glimmered in the sun. Every time this male bunting flew to a different perch and gave me a different angle of his little body to photograph, his colors seemed to change hues.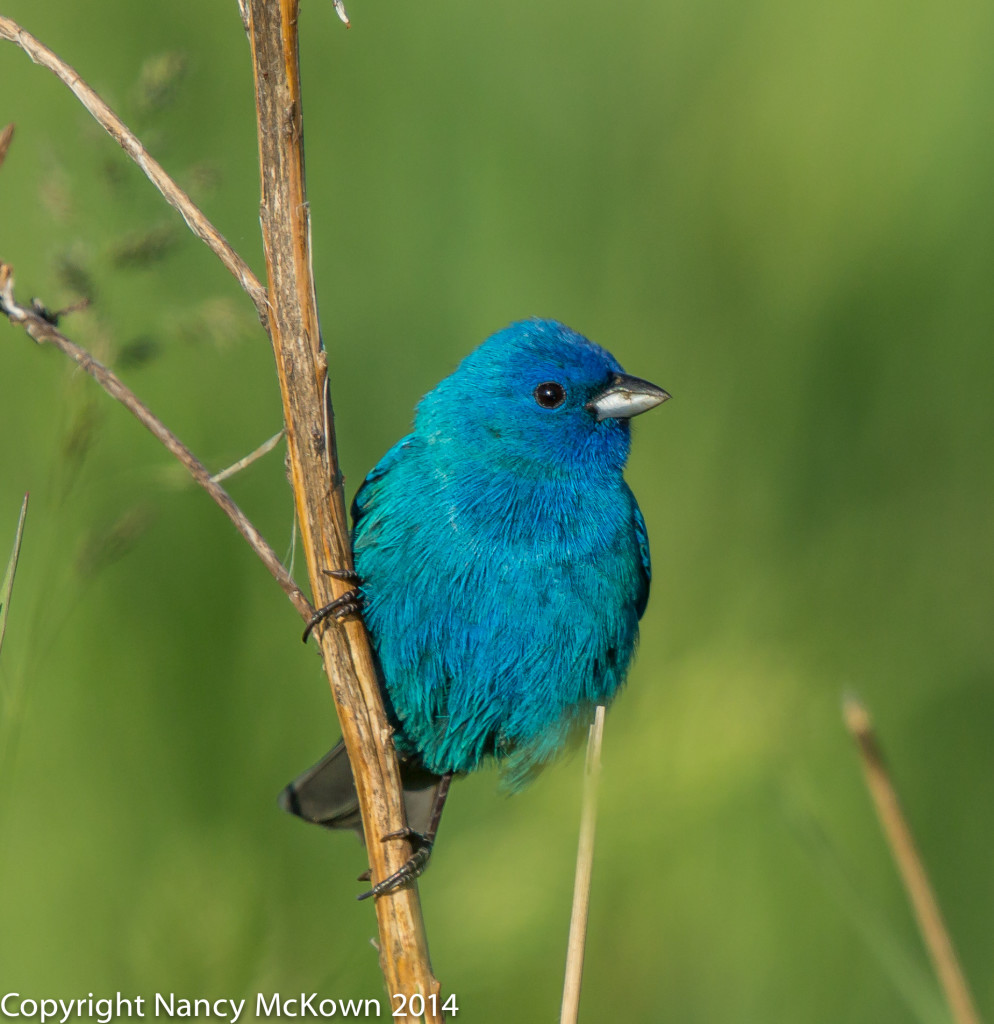 Structural Color is Different From Pigmented Color
It started me thinking about something my Catholic school teacher told me a long time ago. Blue pigment is very rare in the animal world. You may think you are seeing true blue in a bird, but it's probably an illusion.
Of course she was right. Indigo buntings are actually brown and black. They are not "true blue" because there are no blue pigments in the feathers of indigo buntings, or any other birds who appear to be blue. The different shades of blue that we see in these photos are a trick of light.
Why We See and Photograph Indigo Bunting Blues
Indigo buntings (and all other birds of blue) are unable to manufacture blue pigments. Pigment is what gives us true color. We see blue only because of the reflective structure of the indigo bunting's feathers. When light waves fall on his feathers, the feather structure breaks the different colors of the light apart. Only blue is reflected back out. (The other colors of visible light are absorbed by the feathers.)
The various shades of blue on the male indigo bunting appear with light, (the more light, the more intense the blues) and disappear at night, when there's no light reflecting off the bird and back to the viewer's eyes.
Telling the difference between pigmented color and structural color is not difficult. If the feather color seems even and doesn't change as you look at it from different angles, it's probably pigmented. If the feathers seem to dazzle and change hues when you view them from different angles, it's most likely "structural color" -a consequence of the way the feathers are bouncing and reflecting light.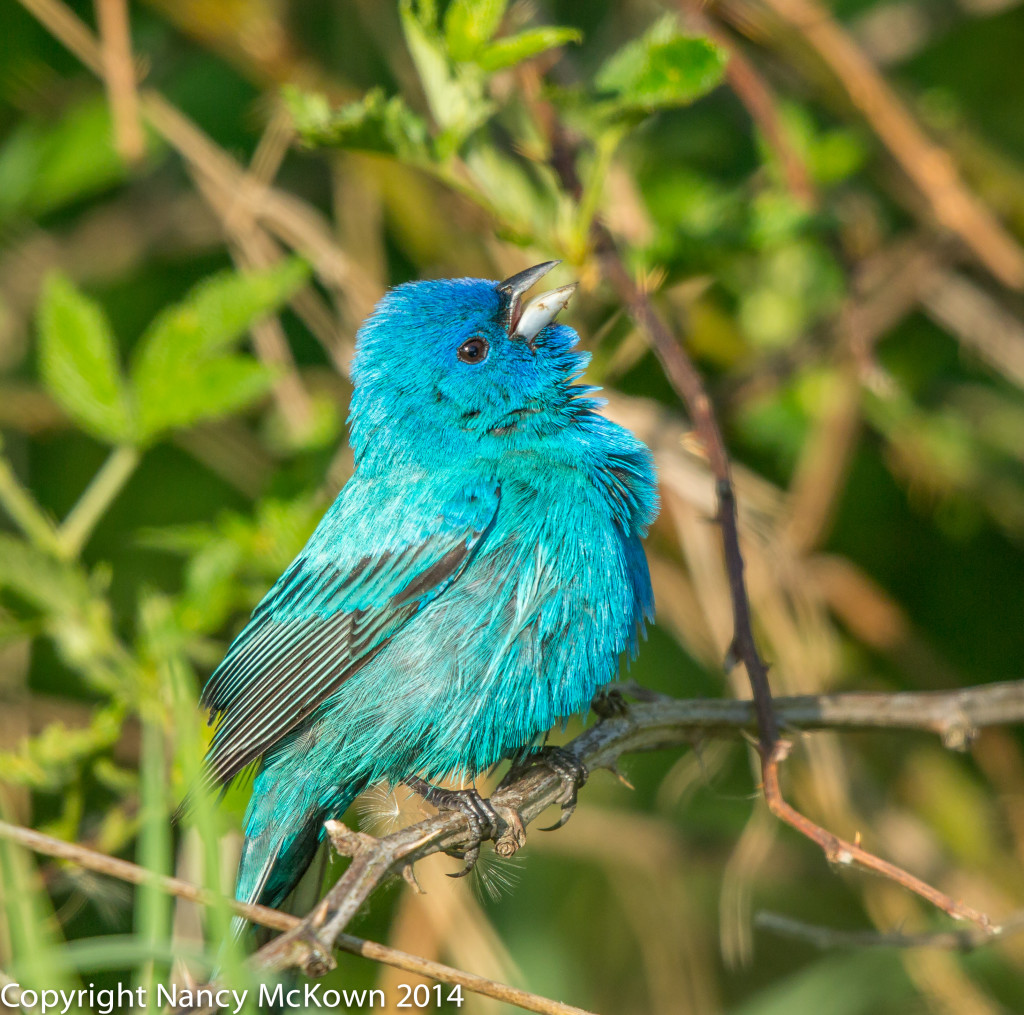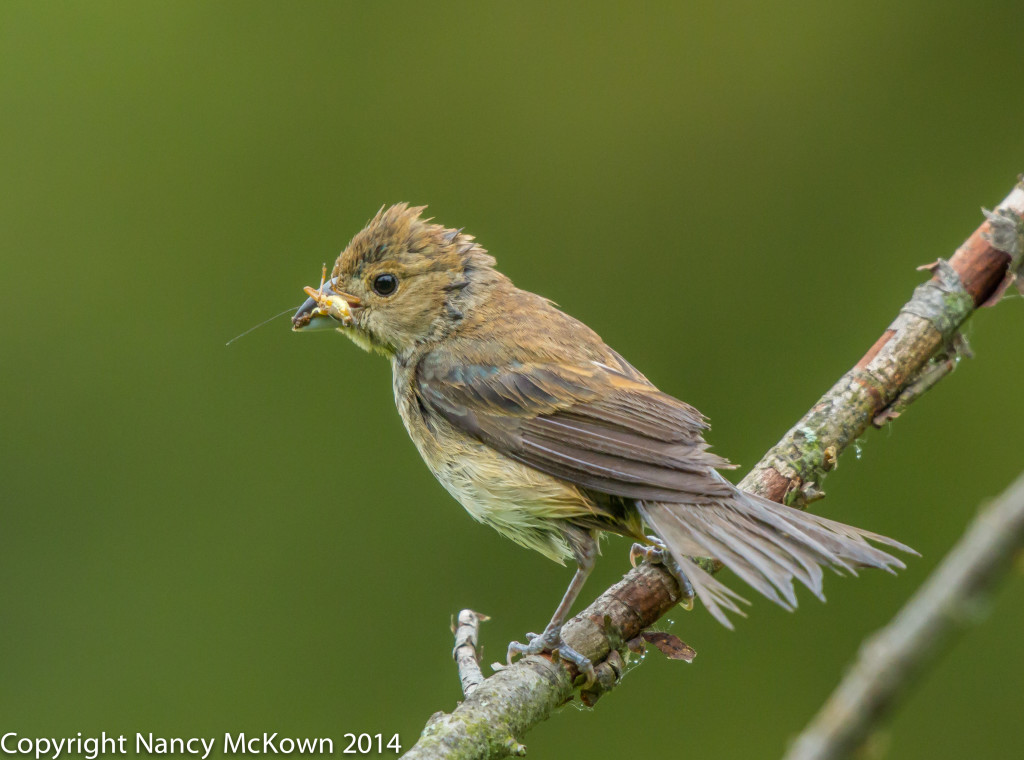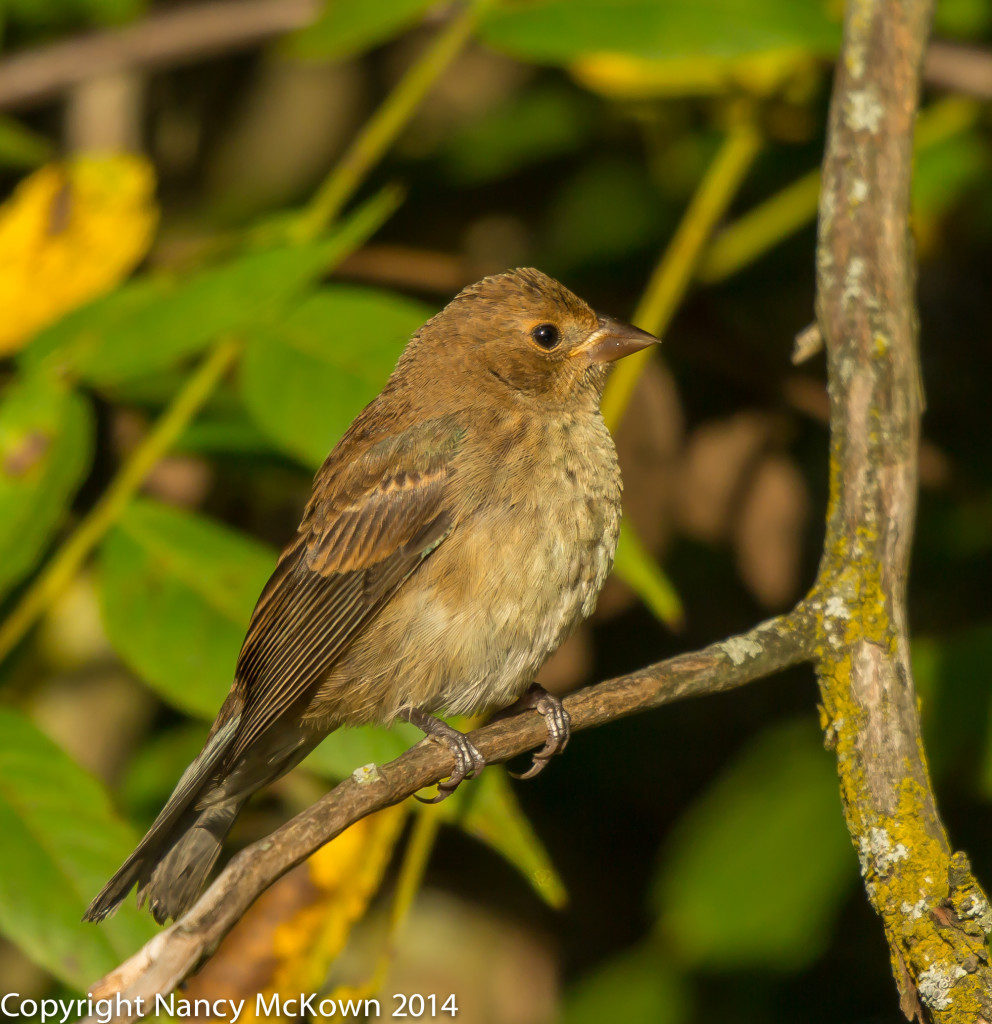 For More Information About Structural Colors
If you are interested in reading more about structural colors, I recommend this article: Why Most Animals are Not True Blue by Steven D. Faccio, a conservation biologist at this LINK.