Early Morning Finch Photography
It's December, and since most of the migrating birds are gone, I tend to search for suitable locations that offer the more common birds cavorting in woods that have minimal (and distracting) scrub vegetation and luminous backgrounds. I was lucky enough to find these House Finches feeding in such a place.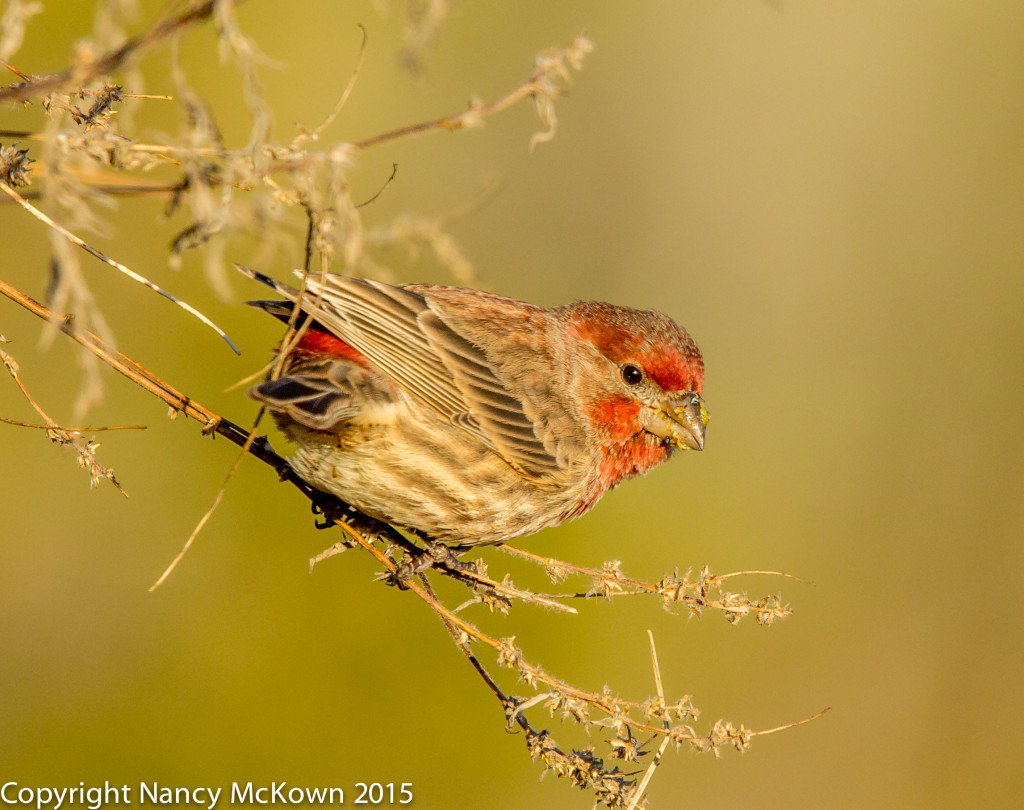 The photos of the House Finches included in this post were taken early one bright morning in the Allegan forest. I chose relatively tight apertures and high shutter speeds over low ISOs because the birds were highly active and I was using a 500mm lens known for its very shallow depth of field. I hoped I could get the ISO lower than 400, but was not able to. Overall, I was pleased with the quality of the images.
Exposing To The Right
I've been reading a lot about the practice of Exposing To The Right (ETTR).
Wikipedia defines ETTR as: "The technique of increasing the exposure of an image in order to collect the maximum amount of light and thus get the optimum performance out of the digital image sensor."
You do this by playing with the the shutter and aperture settings so that your histogram shows the image to be overexposed or "to the right". More light on the camera's sensor results in less noise in the shadows, richer colors, and greater dynamic range after you dial back the exposure in post processing. This assumes that you are shooting in RAW and don't overexpose to the point where details are unrecoverable in post processing. It also assumes you are shooting at the camera's base ISO.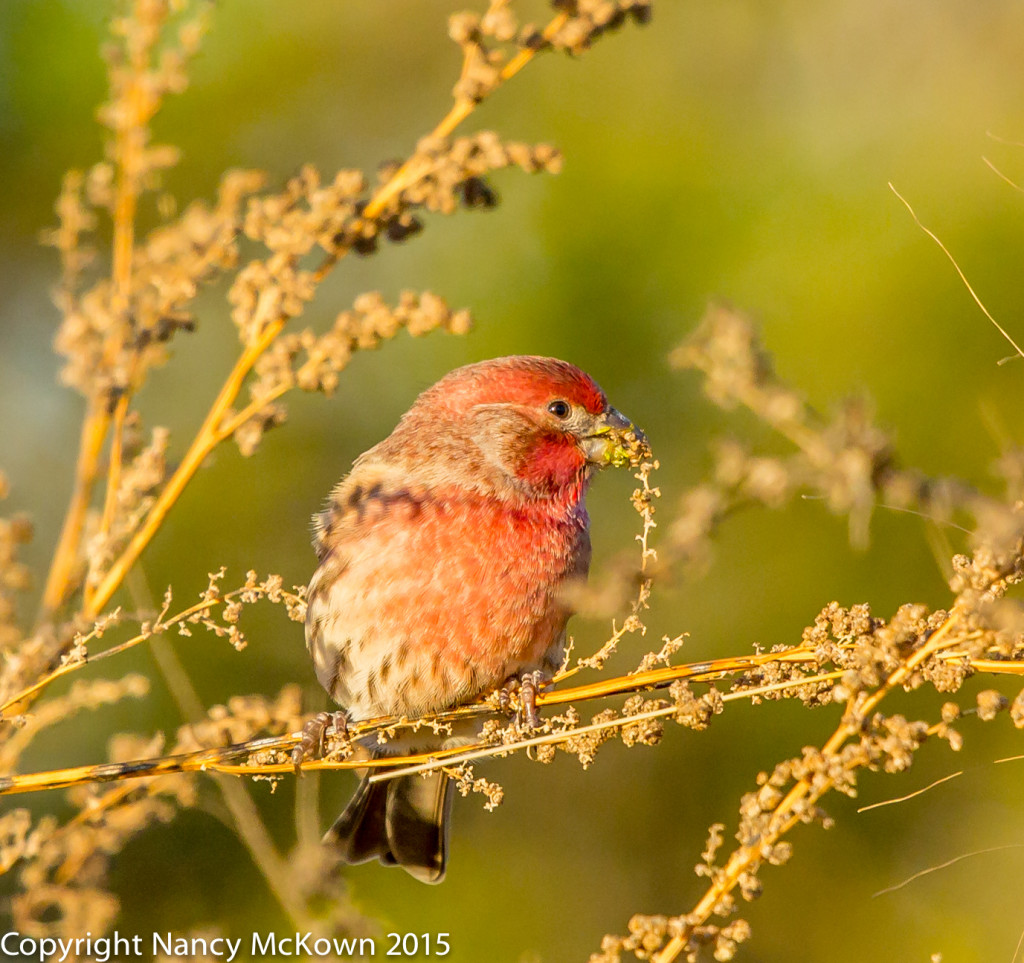 Going Lower than Base ISO
Base ISO (ISO100) is the recommended optimal performance ISO on Canon cameras -but it's not the lowest ISO available to photographers. The practice of ETTR takes ISO lower than base in an effort to extract the maximum amount of detail data in the image file. Setting the ISO higher than the camera's base ISO would be useless because a higher ISO setting would bring in more noise and cancel out the benefits of ETTR. 
Is ETTR Worth the Hassle?
Essential question: Will my bird photography be noticeably better if I set the ISO to base 100, and then lower that base ISO by over-exposing?
It depends. Image quality improvements (and flaws) are mostly invisible unless you VIEW LARGE and/or PRINT LARGE. Ultimately, the practice of exposing to the right is only for those times when you plan to significantly enlarge your images and need that edge in sharpness and clarity.
Real World Bird Photography
Photography is about making choices. I generally choose relatively high shutter speeds and a tight apertures over low ISO settings. In my world, the opportunity to set ISO to base comes very rarely.
For more information on using histograms, please read this post.