Familiar Species to Photograph
It's December and bird activity is dominated by the more common bird species who reside in SW Michigan. Since these birds are familiar to me, I feel less rushed and anxious about photographing them. My approach to bird photography changes.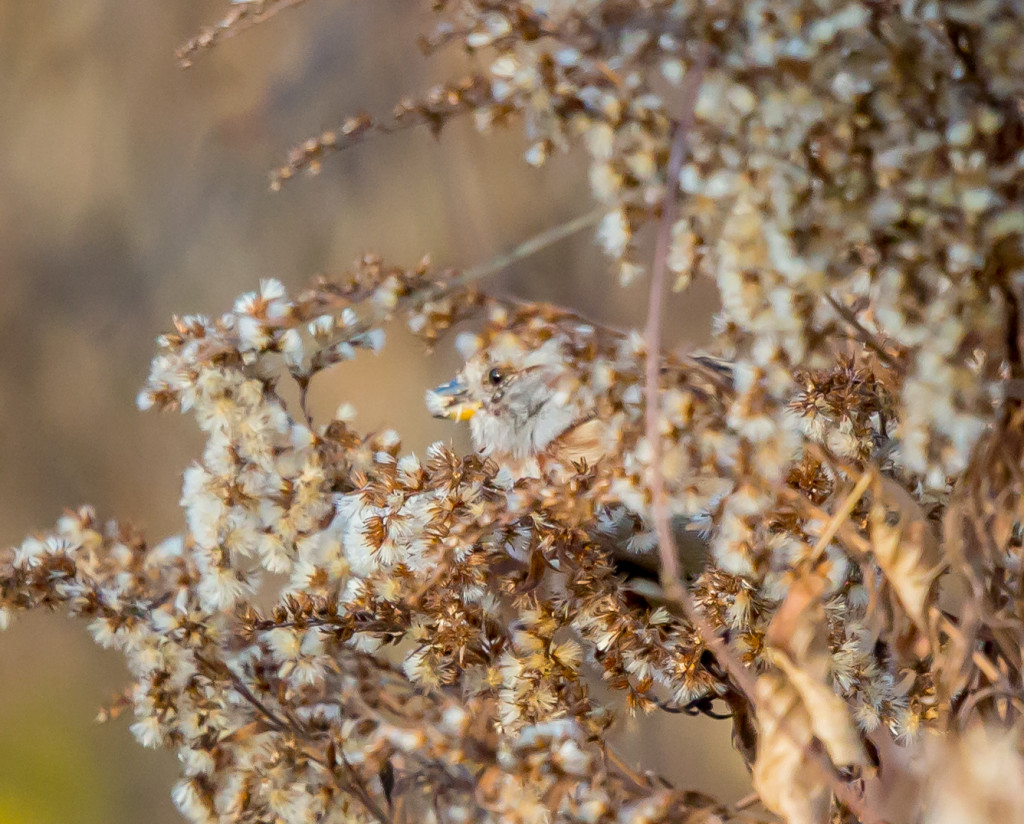 My Usual Photographic Routine
Usually when I go out in the field with my camera, the anticipation is high. Long before I start scanning the scene for birds, I watch the light and choose my approach based on its direction and potency. If I see a new bird, the excitement is palatable. My first thoughts are to be immediately prepared and get the shot. I'm afraid to jinx the moment by taking time to enjoy what's in front of my eyes.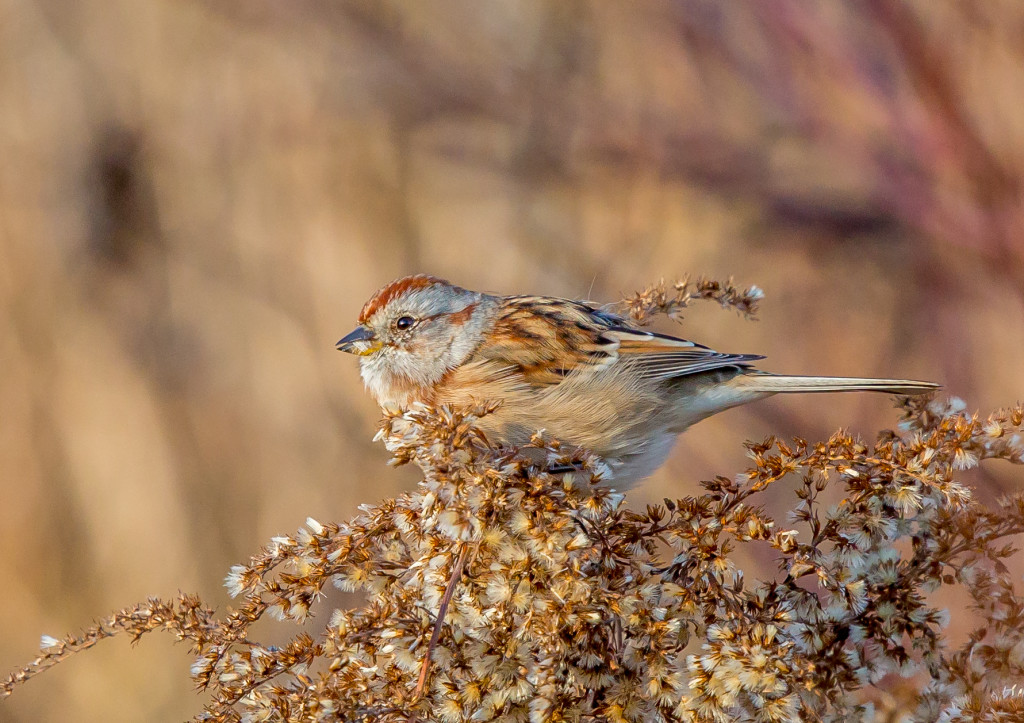 American Tree Sparrow
ISO1600; f/8; 1/800 Second
Background and Blending
I noticed movement before I actually observed this American Tree Sparrow as he feasted on seeds. He was inconspicuous at first because he enshrouded himself within the bush. In the photograph, the fuzzy, white, gold and brown seed pods that he consumed match his head feathers in color, pattern, shape and texture. Even his lower yellowish beak blends into the seeds. A beautiful sparrow concealed so serenely- but still not lost to view on his perch. He eventually made his way up to the top branch and rested long enough for me to take the second shot.
Take Photography to a Whole New Level
Sadly, I find it easy to block from view the enchanting qualities of the moment and instead focus in on the object of my quest, heedless of the ephemeral qualities that bring shape, color, form to life. Being overly attentive to the technical camera details can cause me to overlook the sublime magic contained within my surroundings.
With the familiar birds, I'm able to relax more and enjoy how beautifully they harmonize with their environment. Then, if I'm lucky and the light is right, I might capture that common place beauty in a way that is compelling and exceptional. 
It takes capturing to a whole new level.
To read more about the ephemeral qualities of photography, click this link.
Happy Holidays and best wishes for 2016!
Thank you for taking the time to read
my bird photography blog.