Finding and Photographing Nashville Warblers
These photos of a Nashville Warbler were taken in the Allegan Forest in October, 2015 after I spent hours the night before preparing my pack and then hauling heavy camera equipment into the woods early the next morning. It was worth it. My final destination was idyllic, as was the soft glow of the morning light.
I am pleased with the images, but weary too. I need a simpler and more efficient way to transport my photo gear to and from my car and home.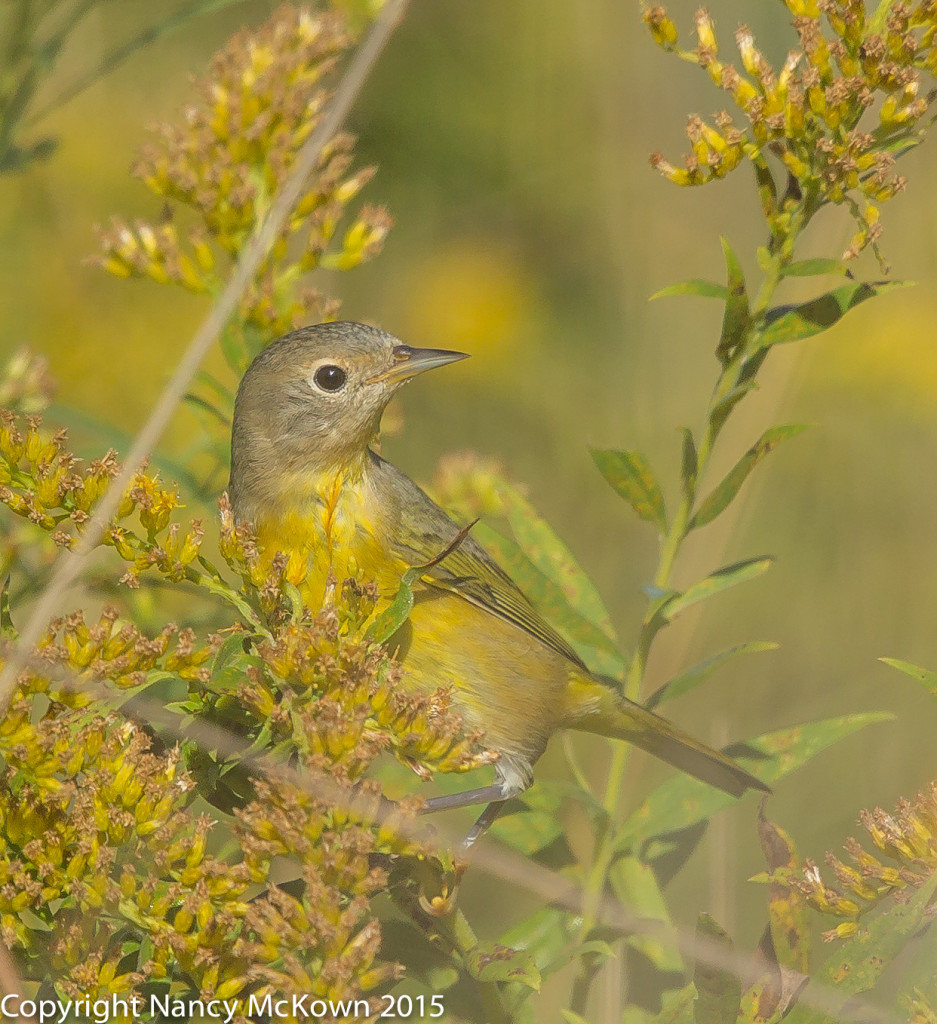 This Nashville warbler was ducking in and out
of the bushes; quite a challenge for
the Camera's auto focus.
The early morning light was strong and contrast good.
ISO400; f/9; 1/1000 Second
Heavy Gear Weighing Me Down
Transporting equipment back and forth to the site is what photographers do. Countless times I have cradled my camera and lens in my arms like a baby, thinking that a short walk with my gear will be no problem. I plan ahead by wearing multi-pocketed pants, shirts, vests, all with extra pulls, straps and harnesses designed to hook onto my tripod and other requisite gear. When I'm not supporting the camera and lens in my arms, everything is packed in my fancy, stiffly padded (and heavy) backpack.
Inevitably, the short walks turn painfully long over bumpy, uneven (slippery, wet, hilly) terrain. The camera equipment gets heavier with every step I take. I do not have a lot of upper body strength and before midday, I am sore and anxious for the day to end.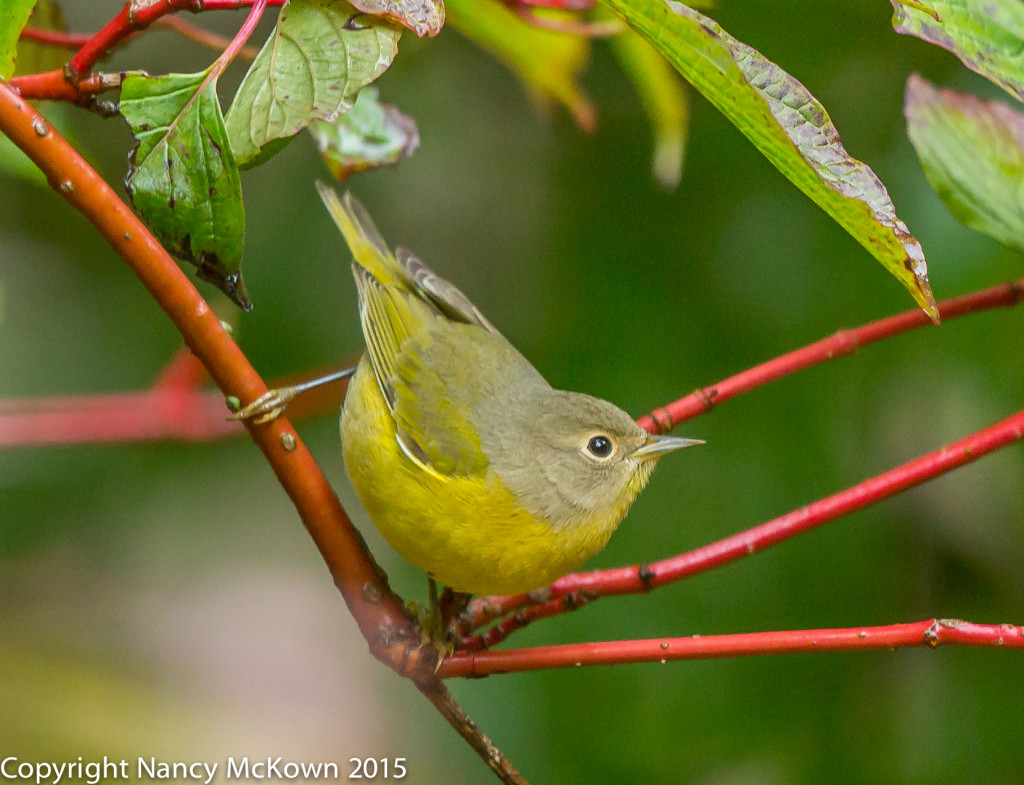 Nashville Warbler, Posing Amongst the
Red Branches.
ISO1600; f/4; 1/500 Second
Struggle Less and Enjoy Photography More
My goal is to struggle less and enjoy my photographic adventures more by getting this equipment off my back and onto a cart that is ergonomically designed to roll over tree roots and up and down uneven, sandy or snowy hills. After consulting with various nature photographers, the cart that appears to be most suited to my needs is the Eckla Beach Rolly Gear Cart.
Well Designed Equipment Transport
The company's ad makes this cart sound so easy and convenient that I assumed that the Eckla Beach Rolly Gear Cart had its own means of propulsion. Nope. This equipment cart must be drawn or pushed. However, it's made of light aluminum and outfitted with sturdy, wide pneumatic wheels (rustproof, sand proof, salt proof) which should reduce my struggles and make my role as a plow horse easier. It's basically a collapsable cart that disassembles and transports easily. When assembled, you strap your gear stuffed camera bag and tripod (up to 176 lbs) onto the cart and off you go.
The company offers 2 basic models…. (1) Cart only; and (2) A cart with a built in nylon seat. As with most equipment associated with photography, smartly designed gear transport is expensive. I've decided that the time has come for me to lighten my load and enjoy bird photography more. I'm going to take a chance that this transport system will be worth the $200 price tag.
For more information about the Eckla Beach Rolly Gear Cart, visit this link.