Photographing the Swainson's Thrush on His Spring Migration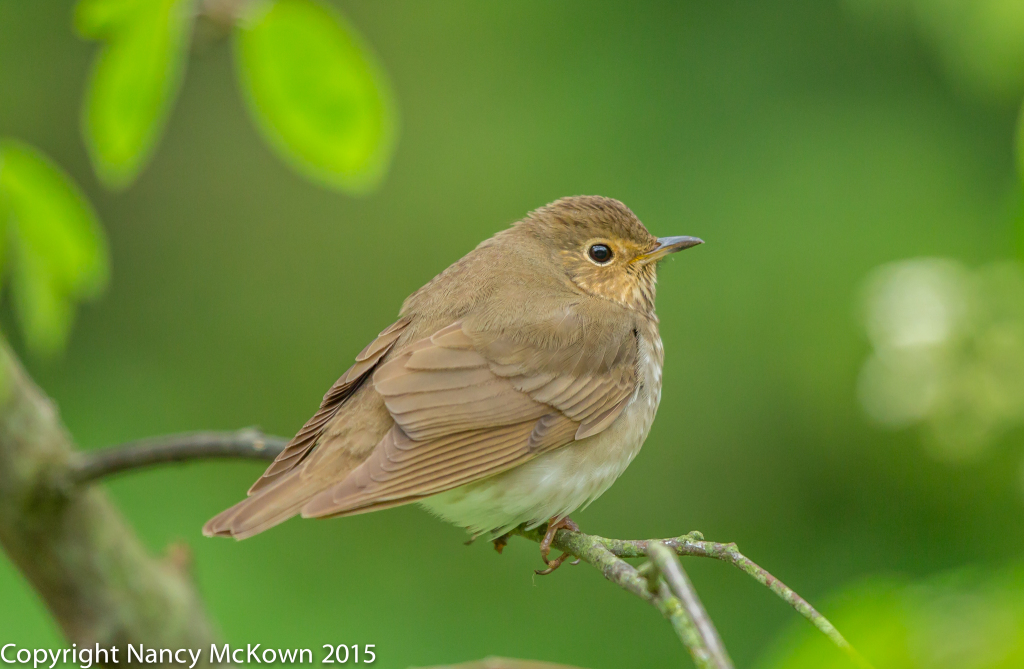 Migration Photography
So many birds on their way to someplace else. Last Fall, I saw and photographed 28+ avian migrators as they stopped to rest and replenish (and pose for the camera) in our yard. My library windows have been open for a few weeks now, with 2 cameras at the ready, but visitor activity is minimal. It's already the 4th week in May, late in the migration season, and I'm wondering if I should abandon my library viewing area and head out to the Allegan State Game Area in search of nesting activity. Fellow birders report seeing a variety of rarities, like the Yellow Headed Blackbird, the White Eyed Vireo, the Short Billed Dowitcher, Mississippi Kite, and the Yellow Breasted Chat, all dressed in their Spring splendor. No such luck for me.
Best not to get spoiled when pursuing the art of bird photography. After all, the trees have not been barren of transients. So far, I have been able to see and photograph (all or parts of) 17 familiar migrators passing through. Most of these actively hid from the camera and peeked at me (or my bird blind) warily.
Close Camera Encounter with a Swainson's Thrush
One exception was this little Swainson's Thrush, who posed in full view and close to my 500mm lens. Swainson's Thrushes often pass through our lakeshore migratory route on their way to nest in the UP, Canada, Alaska, Northwest United States and the upper New England states. Not a new bird for me, but he was very welcome nonetheless.
Like most birds, this migrator often hides in the shadows. I heard his captivating flutelike song before he graced me by flying in right in front of the camera. He stayed only a few minutes, long enough for 25+ shots, and then he was gone.
Capturing the Moment
During this time of year, it's hard to overestimate the part dumb luck plays when encountering and photographing transient birds. This is true even though there are literally billions of birds migrating through. Of course, regardless of luck, a photographer still has to be ready if she hopes to beautifully capture the moment. Being ready takes hard work, persistence, experience, quiet anticipation, good equipment, patience and most especially, quality of light.
Migration – A Wondrous Phenomenon
There is surely no bird photography experience more thrilling than nailing it…having the camera set up and pointed in the right place at the right time to capture and preserve the memory of a migrating bird before they are gone into the vastness. Migration surely is a wondrous phenomenon.
To see photos of the migrating birds that I was able to photograph in our yard this Spring and last Fall, please visit this Flickr link.