Tell Those Crickets To Be Quiet!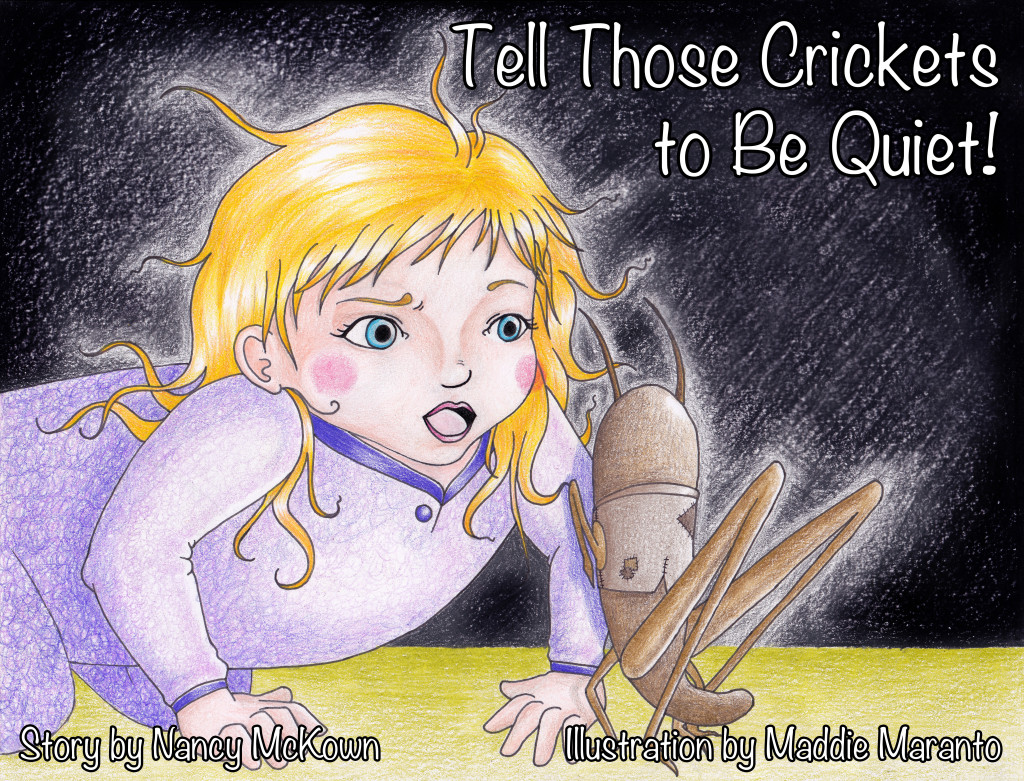 Tell Those Crickets To Be Quiet! is a children's book that I wrote 30 years ago for my 3 year old daughter Meghan, who could not fall asleep because the "cricket noise" on the porch was too loud.
Meghan enjoyed listening to the story when she was little, even though there were no illustrations. This story was originally typed on an electric typewriter, and then pasted into a blank book. 30 years later, Meg still has the original book, although it is very worn. The cover has detached and the threaded binding has torn away.
A Christmas Surprise
Last year, as a Christmas gift for me, Meghan boxed the original book along with a printout of the newly designed artwork for the cover. To my surprise, Meghan had hired a young art student, Madeline Maranto, to work with me to illustrate the story.
Cricket Story From A Lifetime Ago
It seems a lifetime ago when my husband and I were raising our two children, Shawn and Meghan.  This story is a flashback to a memory – a moment of time when our children were little and Meghan couldn't sleep because of cricket noise.  I love how this story takes me back to that moment.  I only wish that I had written down a hundred more stories about my children when they were young.
Here's a link to a review of my book, written by Dr. Jessie Voigts, educator, publisher and blogger extraordinaire.
And…here's the Amazon link: