Photographing Birds in the Bush
What do you do when your camera keeps "searching" for a focus point?
Auto Focus in modern DSLR cameras is usually highly reliable and lightning fast. It's easy to get spoiled using it. However, certain situations can confuse auto focus, causing the mechanism to continually search and struggle for a focus point. 3 examples are:
Some "thing" is close to and overlapping the front of your subject.
Wind, heavy rain and/or snow may be blowing, creating a chaotic scene on which to focus.
The light, texture, and/or contrast of the scene are such that it is difficult for the focusing mechanism to "see" and establish focus.
 The camera will not activate the shutter if it can not achieve focus. 
So if your automatic focus will not lock on your subject, you might want to consider switching your lens from (AF) Autofocus to (MF) Manual Focus.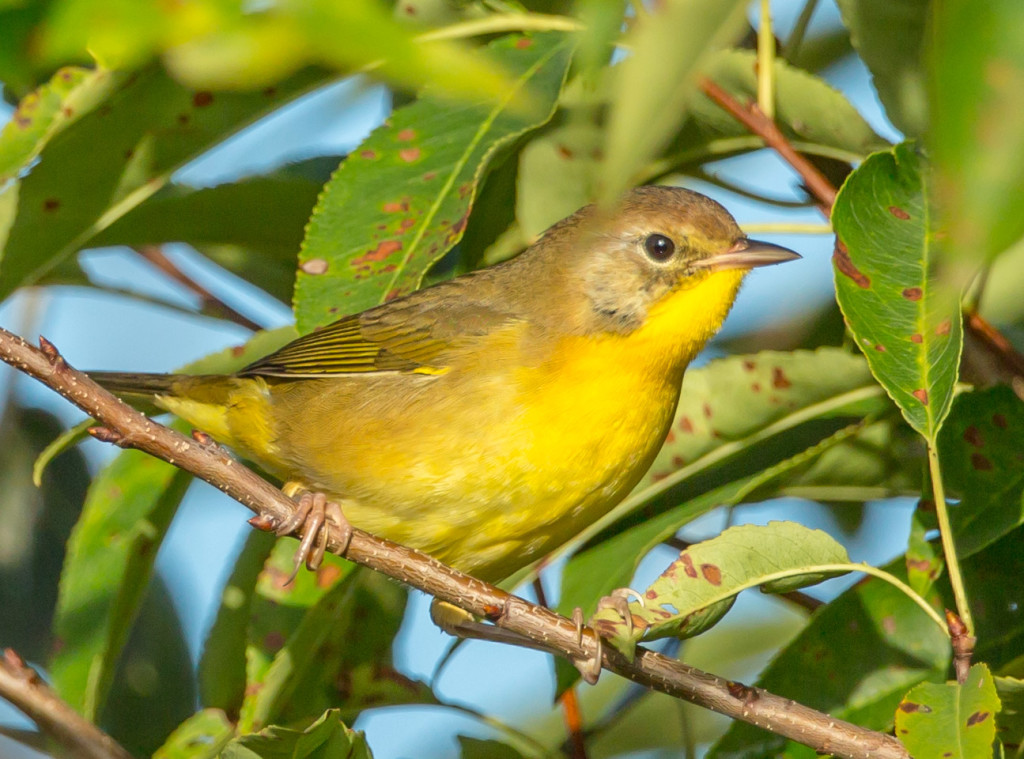 Complete Control of Focus
I'm not a fan of manual focus for 3 reasons:
I can't always tell when I've reached tack sharp focus on my subject.
Action shots require speed and precision.Unless you pre focus on a "spot" on which you hope your bird will land, you can not manually focus your lens as fast as the auto focus mechanism can. (See Post: How to Photograph Hummingbirds in Flight; 6-18-2013).
Even though the functionality is there, modern, quality DSLRs lenses are simply not made to use in manual focus mode. The auto focus technology is too good.
Try Out Manual Focus
I want to keep my photography skills sharp, even if I don't like a particular function. Plus, there are times when the constant back and forth of auto focus hunting drives me crazy. So I set the 300mm lens to (MF) manual focus for some of the Magnolia Warbler shots.
Immediately, there was a problem. With my eyes, I couldn't see well enough through the viewfinder to tell if I had sharp focus or not. How can I accurately set manual focus if I can't see?
Dioptre To the Rescue
I have terrible distance vision without my glasses. A little knob on the top of most modern DSLRs (usually to the right of the viewfinder) called a dioptre can be adjusted to compensate for a photographer's poor vision. It is a function that lets you clearly see your image through the viewfinder without your glasses on. To compensate for poor vision, I dialed the + or – on the dioptre until my eyes saw the focusing points in the viewfinder as sharp as possible.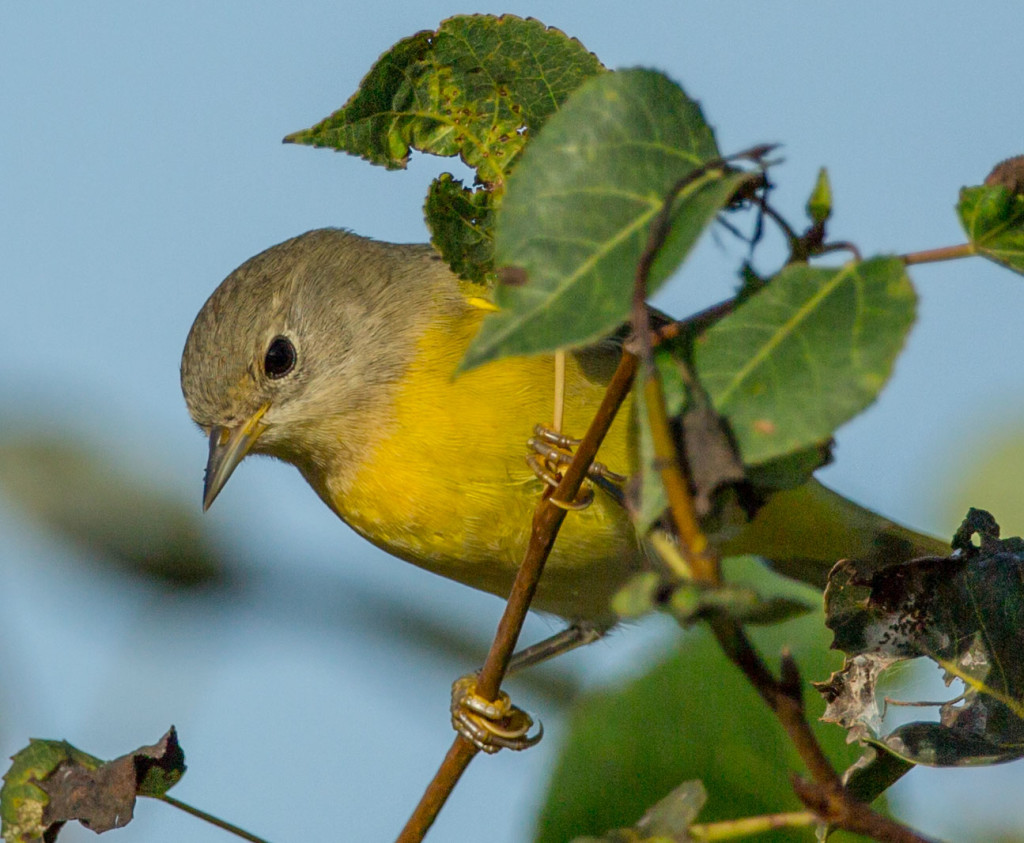 Photographing the Magnolia Warbler
I came across this female magnolia warbler in the corn fields of the Allegan Forest Fennville Farm Unit.  I think it's a strikingly beautiful bird. As you can see, there is plenty of stuff around the bird, so I experimented with manual focus until the bird flew away.
Like so many other song birds, the male Magnolia Warbler looks very different than the female. He has dark stripes along its face and body. I have yet to get a sharp image of him, but I will keep trying. Hopefully he will be in a spot where I can use autofocus. If I'm lucky enough to get a shot of the male, I will include it at the bottom of this post.