Photographing the Blue Gray Gnatcatcher
The Blue Gray Gnatcatcher is a very good find for me. This tiny little songbird was hiding in the low branches of a densely wooded patch in the Allegan State Game Area. I was sitting in my car, lens resting on the car door, when I first spotted him. I was able to follow his movements despite the dense foliage because he was flicking his tail feathers back and forth, uncovering insects and then chasing after them. He came out of the branch and leaf clutter for only a minute, but it was long enough for me to shoot two full body shots (500 mm w 2x extender). And then he was gone.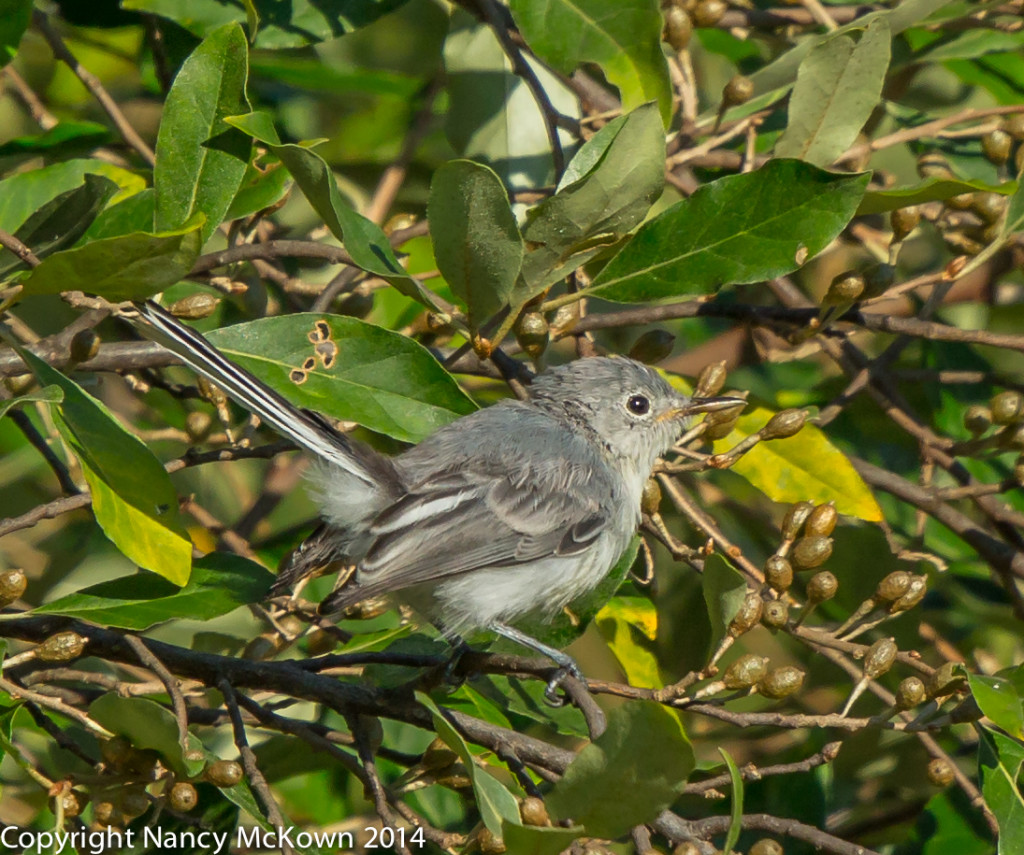 The Easy Road
I'm lucky to live near the Allegan State Game Area (Allegan County, Michigan) and the Kellogg Bird Sanctuary  (Augusta, Michigan) where there are plenty of birding adventures to be had.  In late summer, I often sit near my library window and hope that new warblers and vireos will take a break from their long migratory journeys and rest in my yard. (Amazingly, our yard has become somewhat of a hotspot this Fall. For more info about that, see this post.)  With these great resources nearby, I generally don't have to travel more than 75 miles to photograph birds.
Traveling to Photograph Birds
Going on a long distance American birding expedition does appeal to me however. I read about the exhausting and exciting adventures of birders who travel far and wide with their cameras to find and photograph birds and I imagine myself on that sort of long journey. Traveling efficiently and effectively no doubt means that you have to leave behind your best long lenses, and maybe your best camera. There was a time I would have thought that intolerable, but since I've started photographing new migrating birds through my library window, I've come to accept the noisy, leaf cluttered photos in exchange for the close, eye level view and the thrill of watching and photographing new birds.
Dorian Anderson's Journey
One birder's long distance trek is particularly impressive. Dorian Anderson is spending a year traveling thousands of miles by bicycle in search of as many birds as possible and writing a blog about his adventures. He embarked on this journey in Massachusetts, and headed south to Florida and then west toward California. See this link for his timeline, trip strategy, and winding route. Dorian said that he misses his primo equipment (500mm/1.4x/1D) but he still manages to include quite a few fabulous photos in his daily blog.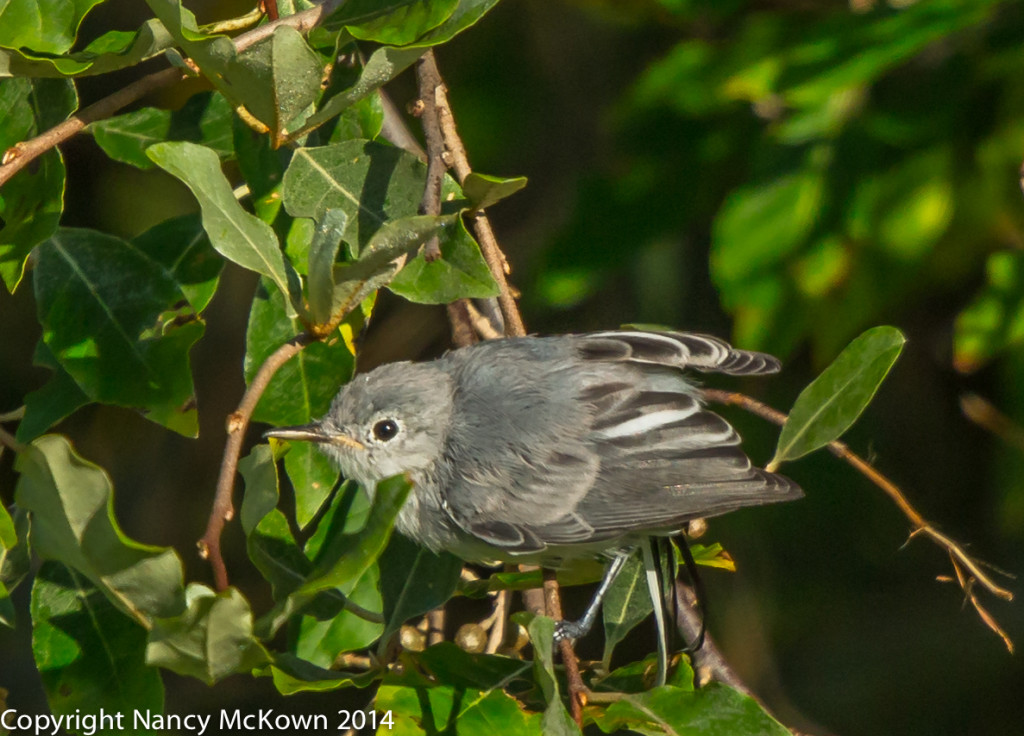 Biking for Birds
Dorian is using this biking/birding adventure to raise funds for The Conservation Fund and the American Birding Association. At the time of this writing, he has seen more than 557 species and raised thousands of dollars for bird conservation causes.
I envy Dorian's running bird list, and admire his resolve, strength and fortitude. I checked his list, but did not see a Blue Gray Gnatcatcher. Such tiny little birds to find. He did however list the following gnatcatchers:
450 – Black-tailed gnatcatcher
451 – Black-capped gnatcatcher
Follow Dorian Anderson's exciting adventure "Biking for Birds" at this 
link
.
To read cool facts about the blue gray gnatcatcher, press this
link.