Photographing the Anna's Hummer in SanDiego
Hummingbirds are fascinating to watch and photograph, especially when the light is just right and the camera catches their shimmering iridescent colors sparkling in the light.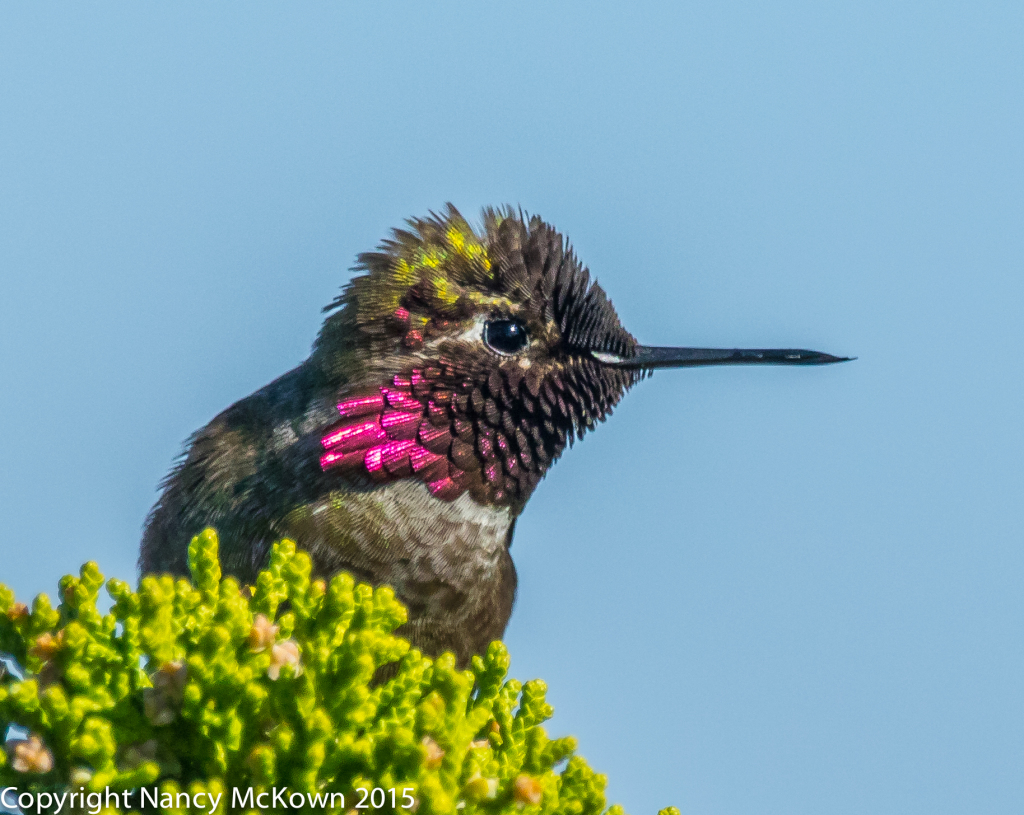 Feather Science
When the light hits on the microscopic structures on the surface of the male hummer's feathers, it breaks up into its component colors (just like it would on a prism). On a sunny day, amplified iridescent reds, blues and purples are refracted back to the human eye. The intensity of these colors vary, depending on brightness of light, the angle of light, the movement of the feather surface, and whether the hummer is displaying his breeding or non breeding plumage.
Photographing the Light Just Right
This male Anna's Hummingbird was photographed in late February, 2015 in San Diego, California. He displays beautiful iridescent colors on the "gorget patch" or reflective feathers on his throat. In the photograph above, the camera's lens caught the luminous colors displayed in hummer's forehead and gorget patch. In the photo below, the angle of light is slightly different, and the lens sees very little iridescent color.
NOTE: It's easy to see in both of these photos that this hummer's upper beak is shorter than his lower beak. I assume that he broke it off somewhere during one of his adventures. It did not seem to impact his ability to get nourishment.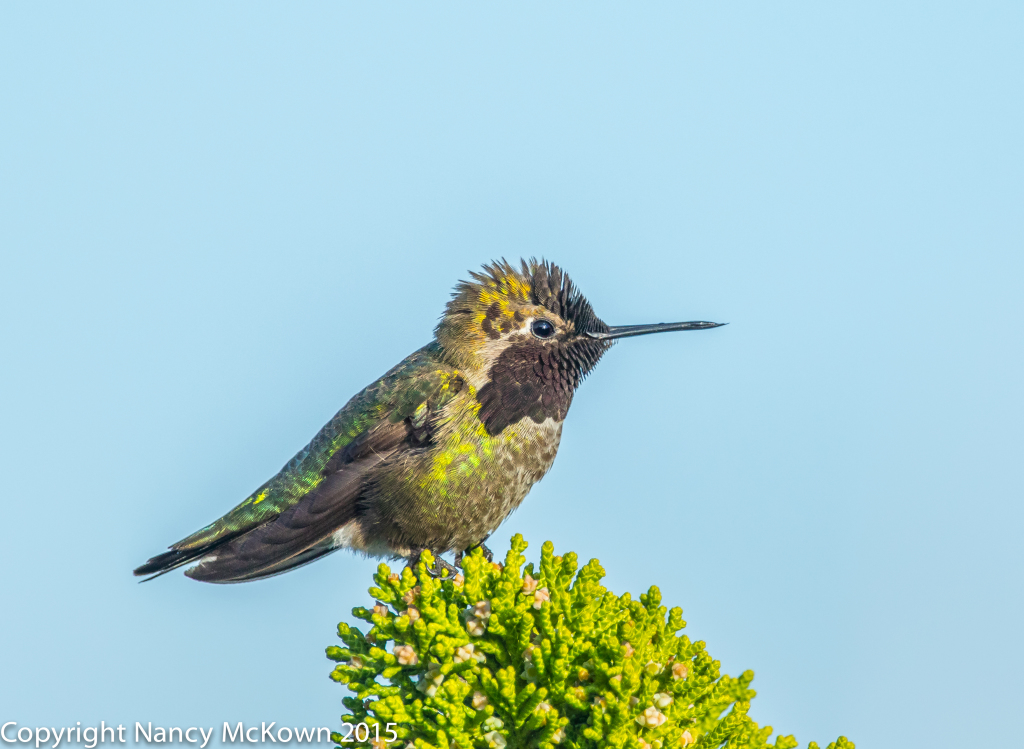 A Perfect Hummingbird Photo Shoot
This male hummer perched on the top branch of a nearby evergreen, very close to our condo rental.  He kept coming back to the very same perch, insistent in is efforts to attract a mate and unconcerned with my presence. It was the closest and easiest Hummingbird I've ever photographed. I had plenty of opportunities to move the camera setup, choose a different time of day to play with the light, and change lenses and telephoto extenders. Several other male hummers wandered close and were immediately chased away. I did not observe any females, despite the glorious display of color on his gorget patch.
To read more about how structural color plays a role in most birds of blue… see this
post
.
To read more about photographing Hummingbirds in flight, see this
post
.