Sun Drenched Photographer's Heaven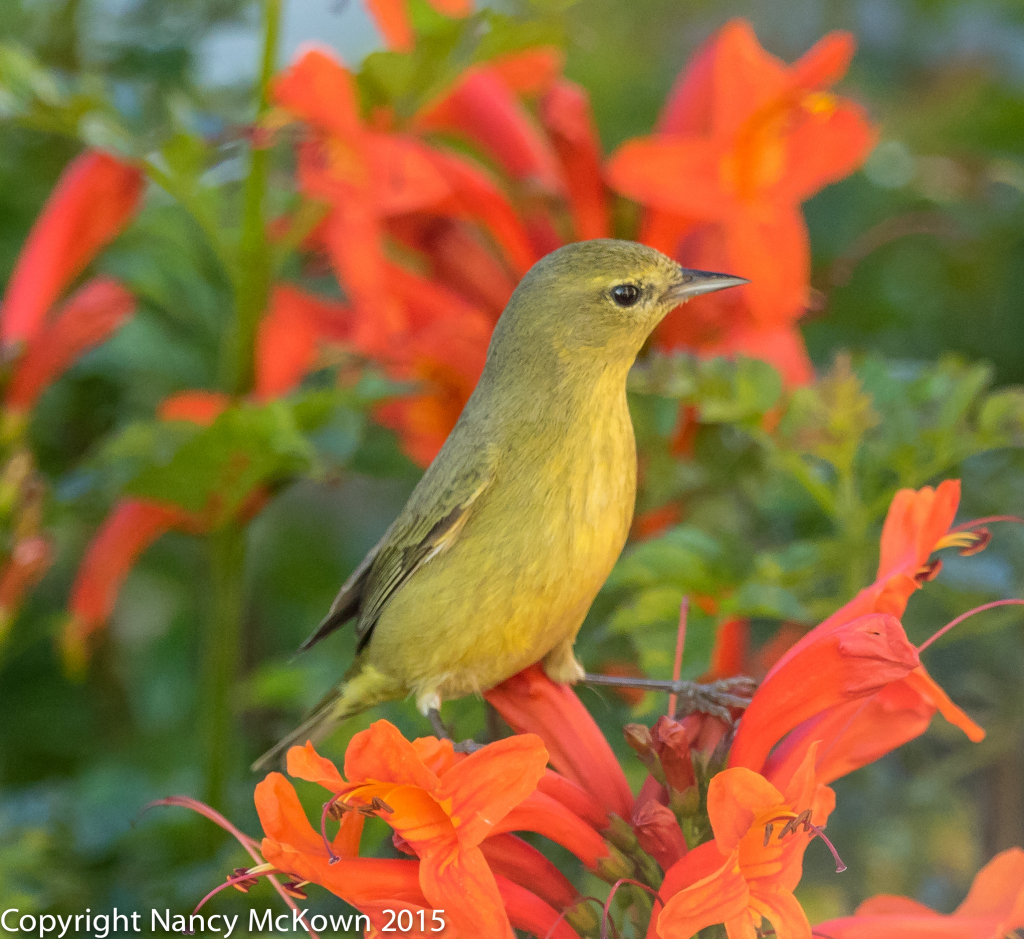 Every day in San Diego was either sunny or mostly sunny. (Quite a welcomed change for this Michigan photographer!) I hoped to find and photograph lots of warblers, but saw only two. A female Orange Crowned Warbler, who visited this orange tube shaped honeysuckle blossom bush multiple times every day in search of insects, and a Yellow Rumped Warbler, ground feeding in the grass near an abandoned building.
Having a warbler who is perfectly will to pose regularly visit a lovely crop of bright flowers with soft green backgrounds was like heaven.  NOTE:  I also hoped that the more colorful male would make an appearance, but he did not.
I set up the tripod and 7D Mark II with 300mm lens and 1.4 telephoto extender on the condo balcony and hoped to get as many closeup photos as this bird would allow. The warbler was so active that I lost track of time and found myself photographing her between 11:00-3:00 pm. Predictably, the colors in these images were over saturated and highly contrasty; mostly unusable without a major renovation in post processing.
The Impact of Bright Flowers
The splashes of dramatic color, along with the graceful curves and intricate detail of the flowers, all add a lively, energetic and emotional dynamic to the image. The cooler green colors of the leaves create a perfect background.
In Lightroom you can adjust all image colors with one stroke or be more targeted by individually adjusting three properties (Hue, Saturation,Luminance) of 8 different colors (Red, Orange, Yellow, Green, Aqua, Blue, Purple and Magenta). It's fun to experiment, but I generally find myself preferring the colors and intensities as the camera processed them.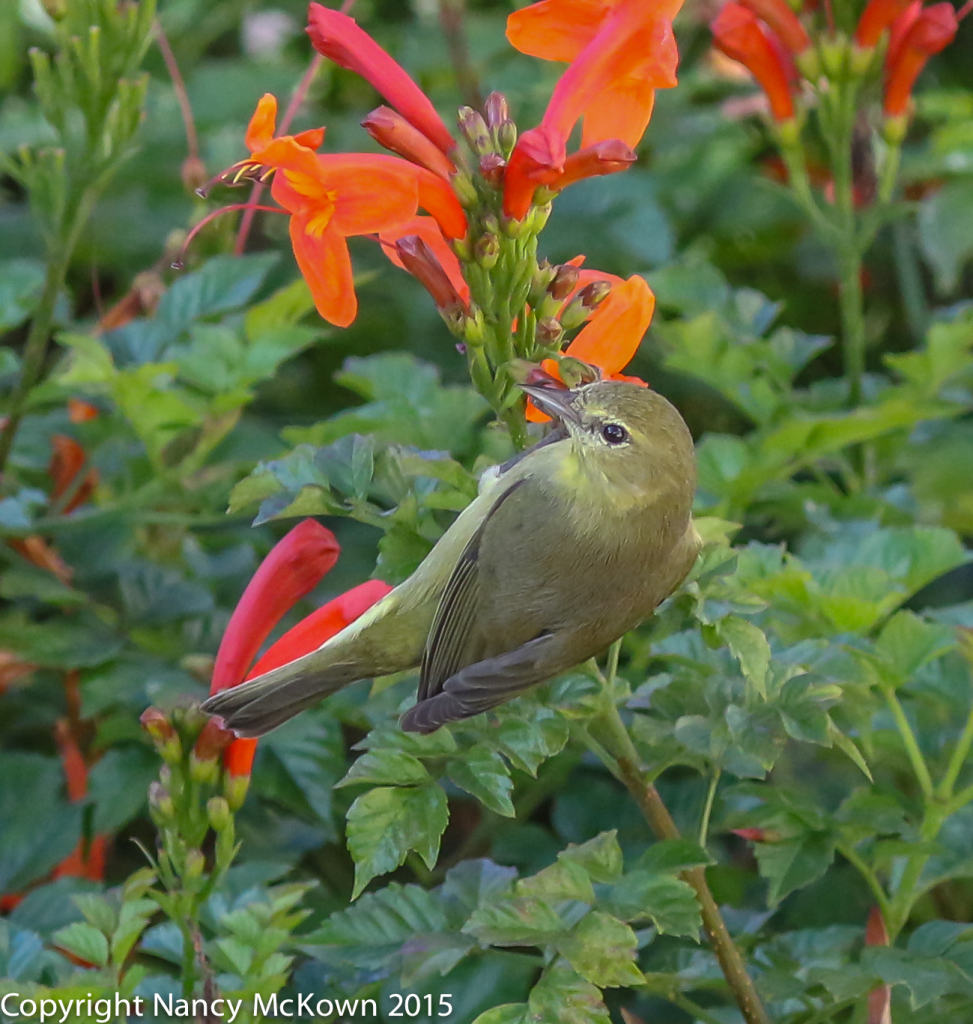 Watching and Waiting for Warblers to Photograph
I am anxiously awaiting the Spring arrival of the warblers in Michigan.  So far, I have not seen any, not even the Yellow Rumped Warbler who often arrives in late March. Perhaps while I wait, we should plant more colorful (and deer proof) spring flowers.