Photographing a Black and White Warbler
It's always an exciting challenge to follow a fast moving target with the lens. Like most warblers, this little guy was busily on the move. Even though the Gimbal head performed flawlessly, I had trouble tracking him.
In the image below, the warbler was quickly making his way out of the frame. He was heading up… in the direction of his gaze..and moving so fast toward his probable exit point that I could not keep up with the lens. As I pressed the shutter, I knew the image would be tightly cropped and consequently create a sense that there was no place for the bird to go. No clipped body parts, thankfully, but still inadequate space for the top of the frame, and no room to creatively crop.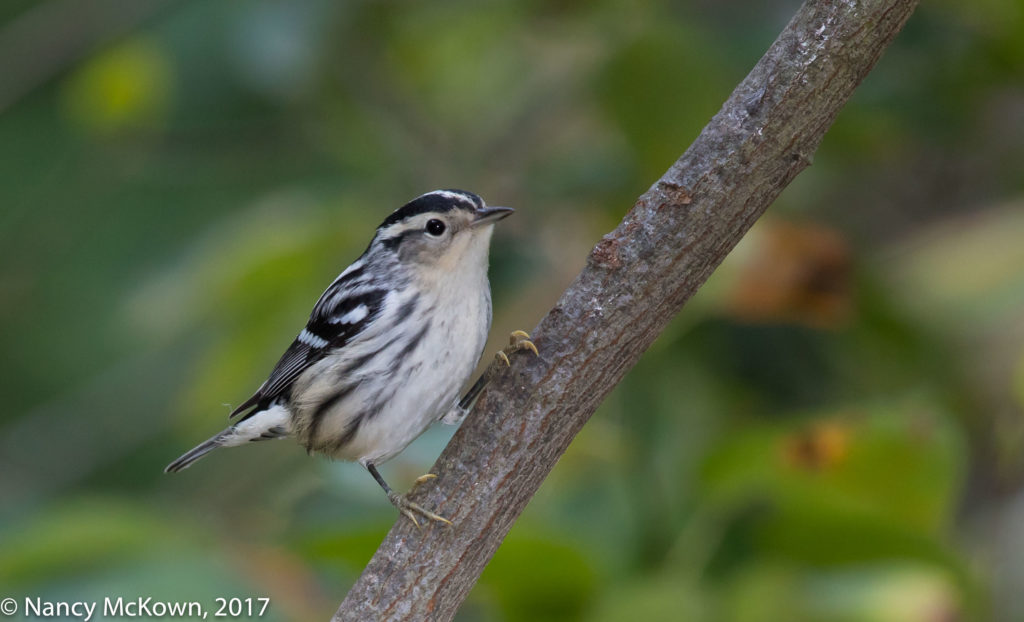 Compositional Challenges
My camera is often set at one shot auto focus simply because little birds far away tend to conceal themselves behind brush and in hidey holes. If I need to tunnel into these places with the lens, having a single autofocus point with which to direct the lens and lock focus is helpful. Plus, the flash is more likely to be able to keep up in single shot mode.
Focusing challenges change dramatically If the bird is out in the open. For this shoot, it was more advantageous to track the warbler with a small cluster of autofocus points in Al Servo mode.
NOTE: There's a lot more on your focusing plate than just keeping up with a tiny, fast, zigzagging bird…ie focus limiter, back button focusing, image stabilizer, bursting speed, continual refocusing and shooting, enough megapixels for zooming.
Artful Compositions
Most birds are all curves. Lots of curves can make for an elegant and artful composition. They add energy, movement, and balance to the photo. If you crop too abruptly close to the edge of a frame, you can mess up the composition.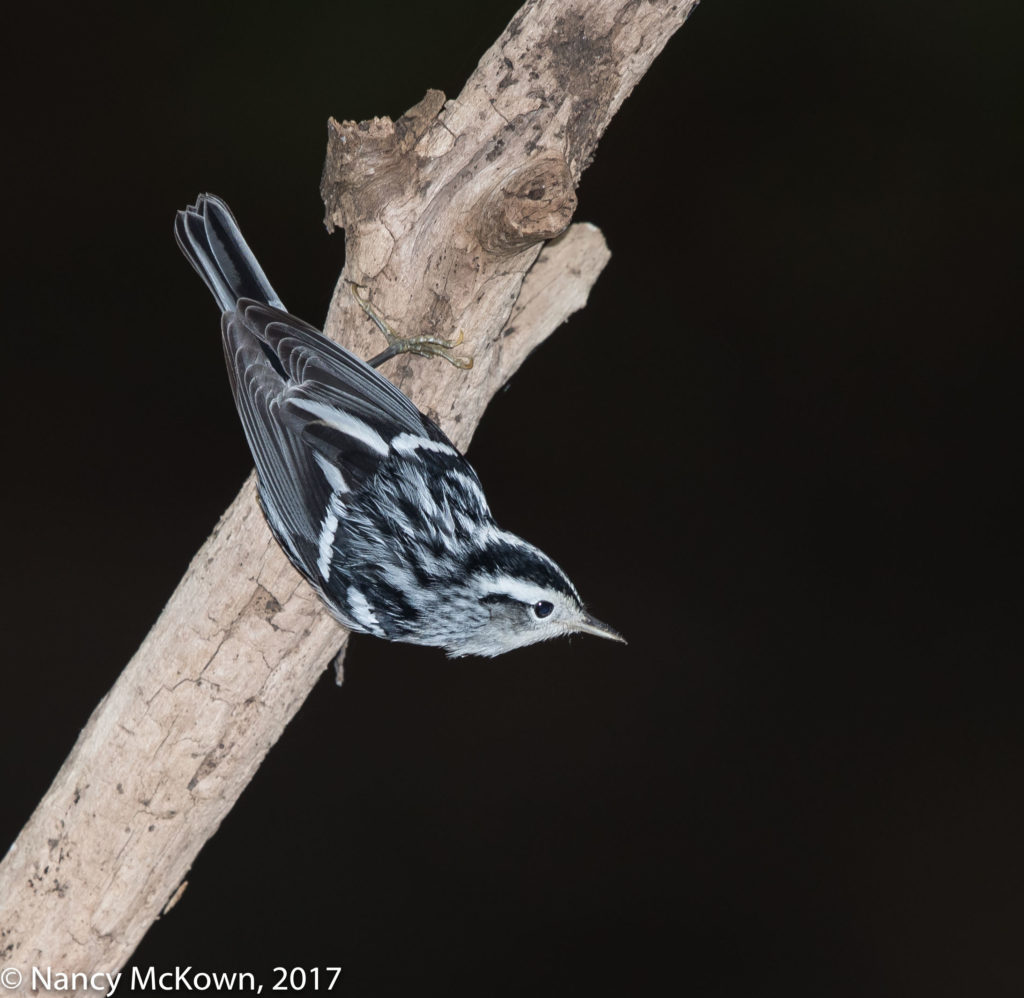 When the frame of an image is inadequate, photographers often try to creatively zoom and cut. A "cut off" is a deliberate attempt in post processing to include only a portion of the shot to create a compelling image. You zoom in and fill the frame artistically (or as tight as you like) and leave the rest to the viewer's imagination.
I've tried this technique, and have to admit that the results do not appeal to me in my line of bird photography. Overall, I like the visual flow of a complete image that includes the context… and consistently try to "back off" a bit more in my zooming. Unfortunately, giving the image plenty of room in the frame is often not an option.