Photographing a Female American Redstart
A pair of American Redstart Warblers nested in our yard this past summer and they reliably visited the fountain every day. I watched this conspicuously lovely and hyperactive female American Redstart from a distant back window. Unlike her male counterpart, she was wary of humans and would not come near the fountain with me sitting behind the camera. She regularly perched in the same spots, constantly on the move as she surveyed the surroundings. If it was clear, she would dive down for a drink. If she saw me, she was gone. (NOTE: This individual was very unlike the female Redstart who slipped into my house last summer.)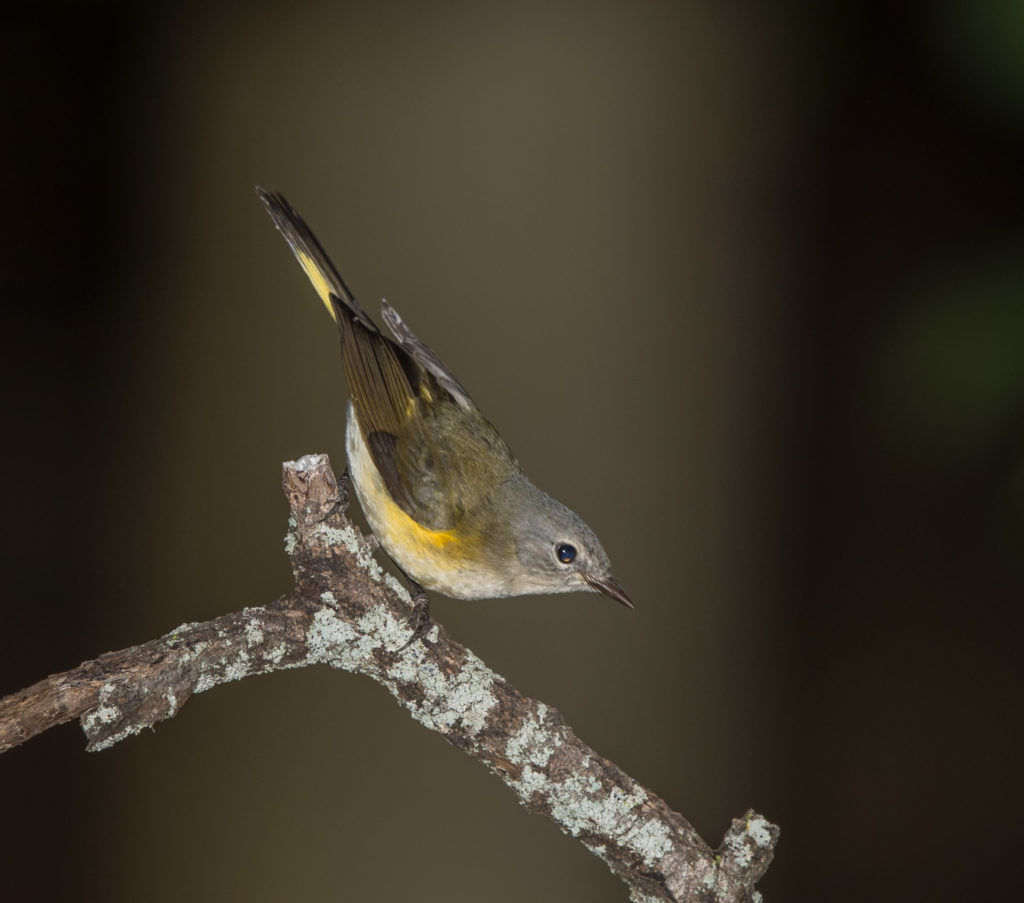 I set up my blind for a while in the hopes of fooling her, but she was highly sensitive to any movement made by the camera and blind. It became obvious that capturing an image of this little warbler would require that I hide somewhere out of sight with a remote shutter release.
Remote Shutter Release
A remote shutter release is an electronic trigger that allows the camera's shutter to fire from a distance without the need to directly press the shutter button. Using a shutter release definitely has advantages in bird photography as long as the bird lands upon the one spot on which the lens is pointed. I have watched birds long enough to know that it is possible to predict their behavioral patterns, especially near feeders and fountains.
My Failed Bluetooth Experiment
Recently, I bought a fairly inexpensive new shutter release (wired and wireless radio remote combo). WHY?  Something just snapped and I was sick and tired of messing with the troublesome 5 year old  bluetooth shutter release that I had in my camera bag.
Bluetooth is a wireless technology standard that allows you to connect and exchange data (wirelessly over short distances) between different electronic devices. Theoretically, all you have to do to get this device operational is download the appropriate app to a smart phone and "pair" the phone to the camera connected detector, thereby turning the screen of the smart phone into a remote shutter release.
I have in the past used this bluetooth shutter release successfully. Problem is, the pairing doesn't seem to "hold" making it unreliable and causing me to miss many shots. By far the worst irritation is when I connected this device to a camera set to continuous shooting mode. In this shooting mode, one lighthanded touch of the blue tooth connected smart phone and the camera's shutter would start tripping– fast, erratically and non-stop — until it reached the upper limit of the the compact flash memory card's capacity. The only way I could get the camera to stop was to power it down. Afterwards I had to delete dozens of unintended shots from the memory card.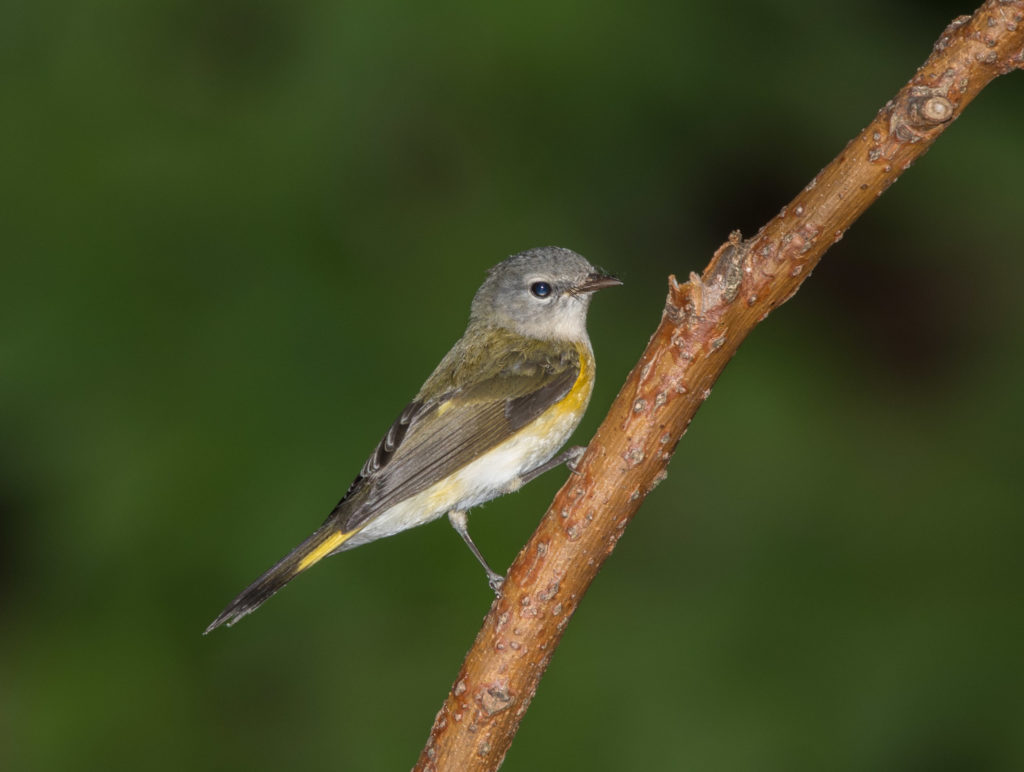 Useful Gadgets
When using a remote shutter release, a photographer is bound to miss shots simply because she is not in control at the helm and unable to swivel the Gimbal tripod head to capture the action. Still, there are advantages to getting the photographer out of the picture.
Why Bother With A Shutter Release:
I tend not to have a gentle touch when I press the shutter button, thereby causing slight movement to the camera rig while the shot is being taken. A long telephoto lens will magnify that vibration.
The slower you set the shutter speed, the more you need a shutter release:  (NOTE: Shutter speed is probably the most likely cause of blurry photos.) There's a simple reciprocal rule to remember for setting the lowest shutter speed possible for hand holding your camera. If you have a 600 mm lens, set the shutter for at least 1/600 of a second. With long telephoto lenses, the shutter speed/focal length reciprocal rule does not just apply to hand holding, but tripod mounted rigs as well.
Vibrations cause by mirror slap should not impact focus at shutter speeds above 1/60 second. (NOTE: In the newest DSLR cameras, mechanical parts of the shutter have been re-designed to reduce vibration, especially at slower speeds.)
Dangling the cabling from the new shutter release could cause very slight camera shake….which is why it's a good idea to fasten it somewhere.
I usually use back button focus…but not with a remote shutter release attached. If back button is activated on your camera, the shutter will fire, but auto focus will not engage. Since I have pointed and pre-focused the lens to one spot in the hopes of a bird perching there, it's not really necessary to activate autofocus again…. but, just in case the camera catches some action off perch…. I keep the focusing function activated when I'm away from the camera.
There's always the hope that completely removing myself from view may bring new varieties of timid newcomers. That alone is reason to attach a shutter release to the camera.