The Great American Bird Count – May 9, 2015
The Great American Bird Count (a twice-annual bird count) is scheduled for Saturday, May 9, 2015. This day long spring event is organized to create a one-day snapshot of the abundance and distribution of birds during spring migration.
Expertise is not needed, only a willingness to watch, record and then report the individual number of each species of birds you see. All species are included. I'm going to be tallying the birds at and near our feeders on the south side our our house. Most counties have organized volunteers to coordinate efforts, (so there won't be overlap in the counts) tally, and then report the findings to E-Bird at the Cornell Lab of Ornithology.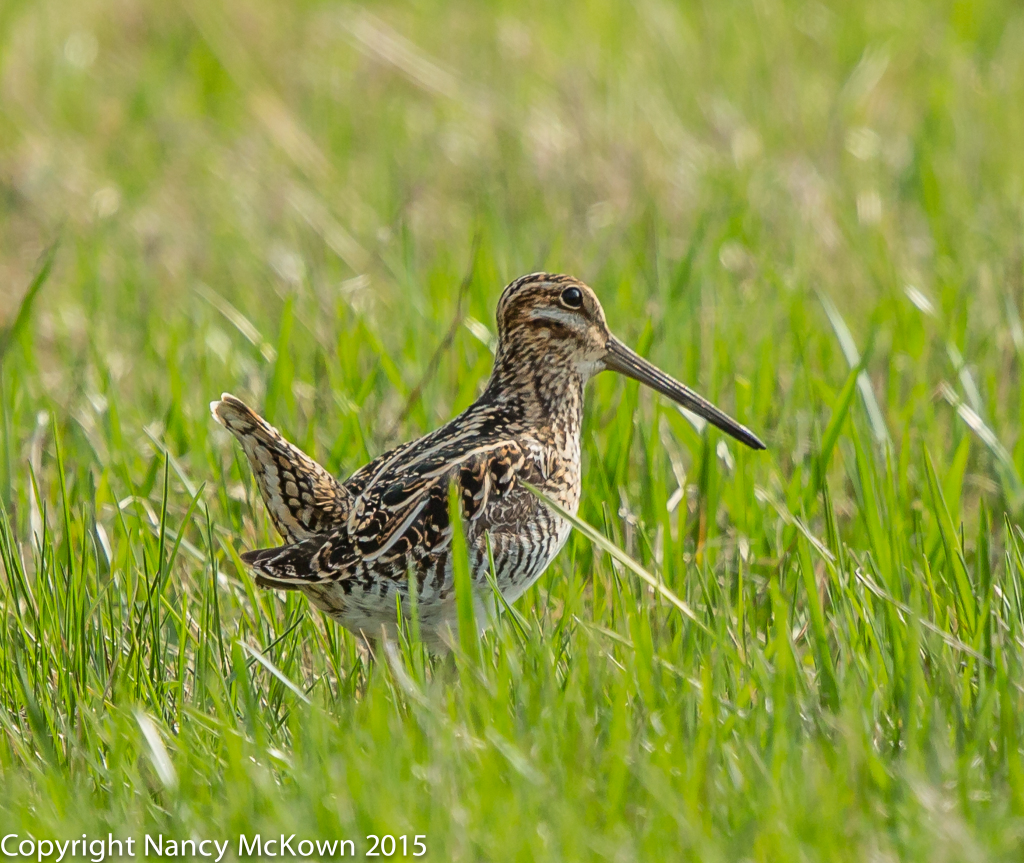 Photographing the Wilson's Snipe
I first saw this Wilson's Snipe precariously balancing on a high, barbed wire fence at the local airport. Sitting in my car with the camera, 500 mm and 1.4 extender resting on the driver's car door window, I watched, waited and hoped he would move off of his unappealing perch. He looked like he was struggling to remain there, but he persisted, adamant in his Spring induced efforts to be noticed.
Finally, he took a break from singing and floated down to the grass to rest right in front of my camera. His short neck and legs matched his stocky body, but contrasted markedly with his very long beak. His eyes are set way back … almost at the top of his head, giving the curvature of his head a very odd appearance. The Ebird map indicates that this little sandpiper is an uncommon nester in SW MI.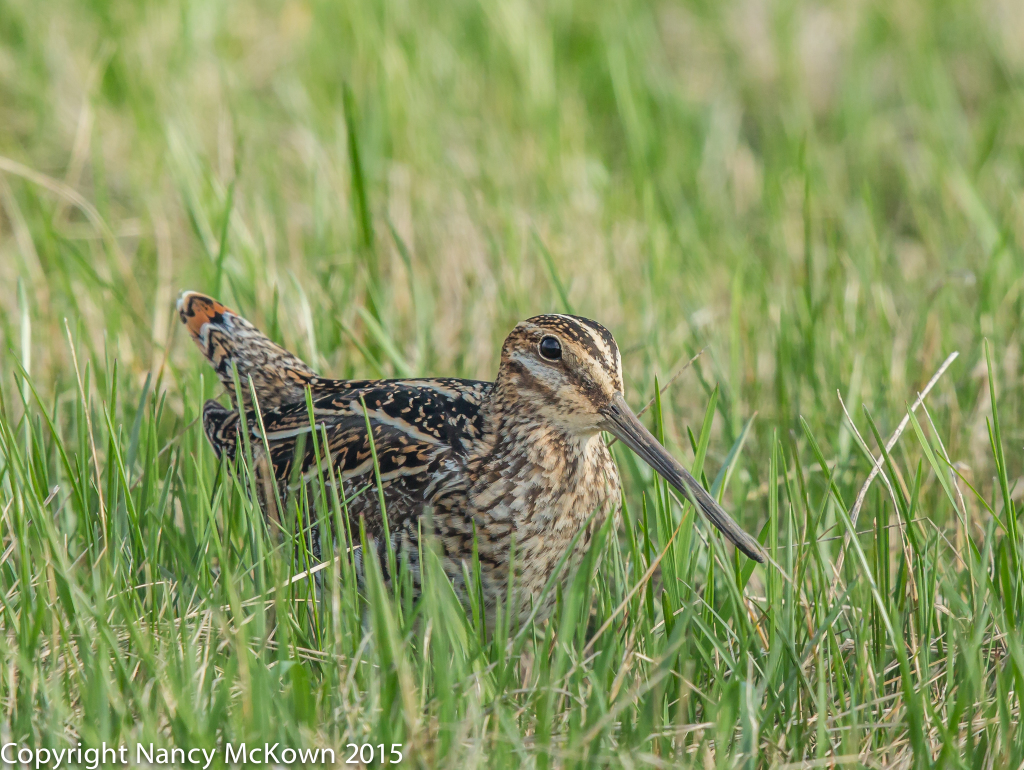 I love Spring migration. So many birds, new and lovely, some I have never seen before. Watching and photographing them in all their dazzling plumage is very gratifying.
Cornel Lab Global Network of Birders
The E-Bird Bird Count scheduled for May 9th is a global scientific and conservation effort. Birders from all over the world will be watching and recording their location and counts. Here's the link if you wish to be a part of this worthwhile effort.