Wild Bird Migration Patterns and Timelines
Happy New Year Everyone.
This photo of a sandhill crane in flight was taken just before Christmas. Earlier this week, I went back to the site where I took this shot to see if the sandhill cranes were still there. They were not. I then took quick trips to several other locations where the sandhill cranes like to feed. Nothing. So, I'm assuming that the last couple weeks of terrible ice, wind, snow, low temperatures and power outages convinced the SW Michigan sandhill cranes to start their migration south.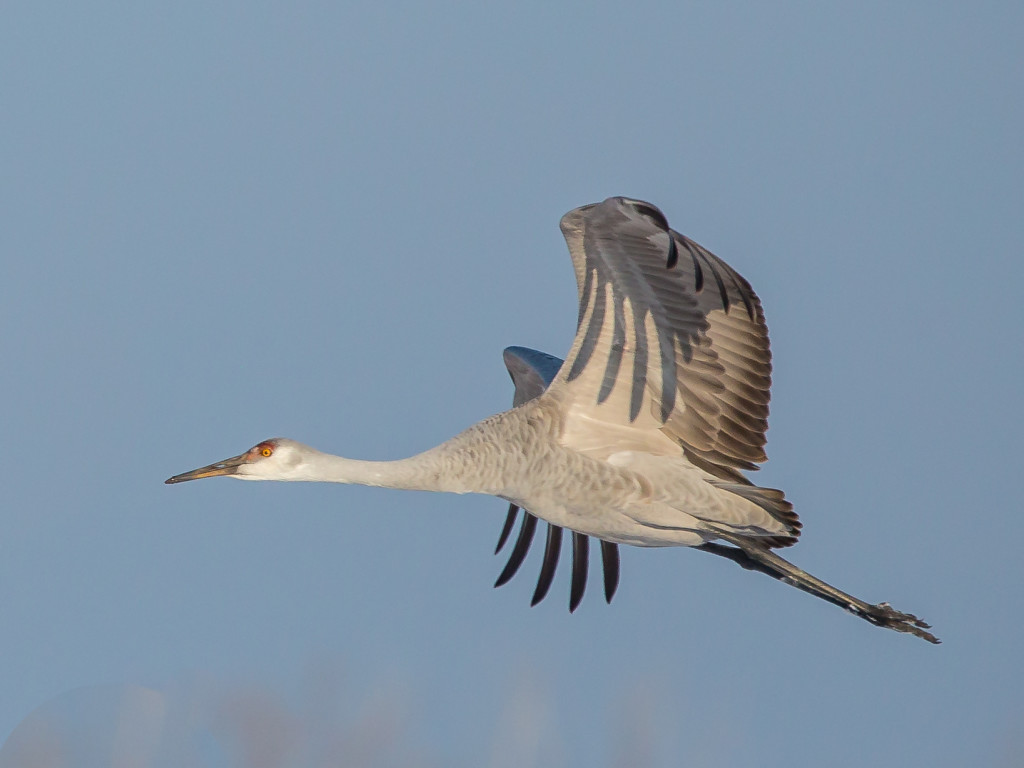 Different Migratory Schedules for Different Birds
Different species of birds have different migration patterns and timelines that are predictable. My New Year's resolution this year is to start building a bird journal listing the best times for peak spring migrations for the birds who visit southwest Michigan. No doubt, this journal will have to be revised from year to year, given weather, temperature drops, light, and rates at which the snow melts. My calculations will also have to take into consideration the amount of food /prey available as my selected passerines come through. And, of course, climate change, disease and habitat destruction impact migration numbers too.
Photographing Wild Birds At Peak Times
My goal is to be more productive in photographing birds at times when they are most active (fighting, mating, hunting, chick rearing, protecting, playing) and decked out in their best plumage.
Help From The Birding Community
I'm sure I'll need help. There are lots of watchful, organized birders out there with loads of experience and serious study under their belts. The DNR and local raptor centers are always eager to help. These experts know when, where and how to look for newly arrived migratory birds. Many of them post their journals, charts and other resources on the web. Here is one example of a site that offers a wealth of migratory data sorted by states.
I look forward to this journaling challenge, and I will share my thoughts and observations when it looks like my journal might be helpful to other birders and photographers.
Wishing everyone fun and productive bird adventures in 2014.